It's important for me to get this final post done regarding the journey I have been on versus the one I am on now. It's definitely different and I'm getting used to it, slowly. A lot of horrible things can happen while trying to conceive a child, from which I was not saved.
I had done an IVF retrieval in May 2020, at CNY fertility. At the time of trigger, my progesterone was too high so they advised against a fresh transfer. I had not expected that particular situation, so I was very shocked when they advised me to not transfer. Having not done IVF before, I had no idea that progesterone could be too high and I could go home unPUPO.
As a side note, but an important one, the travel team leaves a bad taste in the mouth. When trying to arrange your life around an across-country IVF retrieval, the possibility of being able to come home a week sooner would have been golden for us. If I had known that progesterone could be too high, I probably would have assumed it would be too high and planned to freeze and come home. I'm a little salty that they didn't allow me this $1000 money saver! At that time, coming home a week earlier would have been a week more pay in our bank account and a week less expenses. It is a very important element to tell.
I was slightly devastated, but not transferring turned out to be just what I needed to keep going! One child was never the plan for us. If that is your plan, then you do you! Go after your dream and set appropriate goals! My husband and I wanted two children. We started trying to conceive right after I turned 39. Having said that, having those three embryos frozen would give us a big advantage when trying for a second baby, but only if I could get lucky "on my own" with the first.
I was lucky enough to have meds left over, but that's about it. I spent about $800, from our savings, every month on meds alone. After a while, It feels like a dirty habit… you know you probably shouldn't be doing what you are doing, you feel a bit crazy due to loss, grief, trauma and desire… One of the best things about CNY is that I could get monitored remotely and CNY would get my results STAT and "advice" me from across the country. This only worked because I was doing Timed Intercourse.
I don't advise anyone to do the following, but I created my own protocols each month and I used the meds I thought would give me the best chances of conceiving. I knew enough to trust myself more than any doctor at that point. Honestly, if I wanted to know the answer to something, I would go straight to the same research that Reproductive Endocrinologist's use. Remember, it's not like there are clinics set up specifically to treat wise women (40 +). Some places have some success with our age group, but we do not make up the bulk of any clinic's clientele. There are not many doctors that go above and beyond to get women over 40 pregnant.
If I would have had special issues of any kind – autoimmune issues, PCOS/insulin resistance, structural or genetic issues, of course I would have closely been following the advice of a specialist. However, I had a thin lining and fluid in my uterus and short of draining it out, which was not an option financially, there was nothing more they could do. They recommended Viagra suppositories for blood flow and Mucinex for the fluid. I didn't understand how a mucus producer could dry up fluid so I was afraid to use it. Instead, I started using Claritin and Sudafed for the fluid, hoping it would dry it up. I was inserting Viagra and estrogen alternating days, castor oil packs, LLLT light….
The one thing I knew for sure is that I wanted a baby, and then I wanted another one. Yes, I wanted two children, plural, with my husband. I did not want to have an only child. I was planning how to get pregnant with our second before I even got pregnant with the first! It was never an "if" it could happen, really, it was a when it happens and how can I make it happen.
Starting in June, the first cycle after my retrieval, I had about 2.5mm or 3mm of fluid in my lining. I had never had that before, as far as I know. The travel team nurse wasn't worried since it was right after IVF and apparently fluid can accumulate after retrieval. I, of course, started to research the ever-living hell out of fluid in the lining. I knew what would work for my infertility issues better than any doctor I had seen up to that point. I was beginning to feel placated, not treated.
The second and third cycles were no different. I had fluid in each and also a very thin endometrial lining. It only got up to 5mm, both cycles, at my trigger check! I spent $900 on meds each cycle, for three cycles, and to have my lining infertile was devastating. It was enough to drive a person mad. I didn't know how I could keep it going. I had to get my lining thicker.
7/26/20 So my lining never got over 5mm this cycle and boy oh boy my 24 hour light period sure confirms that.
7/30/20 CD6, lining is only 5 mm and I have fluid still 😭 I have one week to get lining bigger! I have five follicles so that's good! Still on the Viagra every day. I really hope my lining grows please please please.
It was now August 2020, thousands down the toilet, fluid still present and no lining. I became increasingly worried about endometritis and the thought that I had bacteria in my womb inhibiting implantation. I thought about it before this point, many many times, and I was convinced that bacteria was something I might have and it can cause implantation failure.
The standard procedure to check for bacteria is a biopsy. It's too bad you have to skip a cycle trying to conceive. I wrote Dr. Kiltz and asked if we could discuss me being treated for endometritis without getting a biopsy. I also needed a repeat HSG because it had been just over one year since my first, and I was starting to worry that my tubes were mucked up.
He agreed to treat me with 200mg Doxycycline for two weeks without a biopsy! At this point, skipping a cycle disrupted me to my very core. I could cope if I could keep trying but take that away and the grief and trauma seep in quickly. Dr K treats endometritis with a triple drug cocktail so I took two other meds along with the Doxycycline. I believe one was an anti-viral drug and the other was an anti-yeast drug. This is the protocol he uses so I went with it!
I watched Dr. Anil Gudi's videos about treating fluid. I switched to patches like he suggests. I really think this helped get rid of some fluid. Patches didn't keep a lead follicle from forming, but less water is the better of two evils!
Everyone believes that an HSG will improve fertility for about three months post procedure. I did find evidence that this is true, but it is just a slight increase. My second HSG didn't hurt one bit which definitely makes me almost positive that I had a blocked tube at the time of my first HSG because it hurt so damn bad on the left side. I also started getting pregnant a few months after getting the first one. I know my lining was also thin, probably the entire time I was TTC and if all the things I was doing to increase it weren't working, I can't imagine how unhealthy it was the first year after getting my IUD removed. Going from having heavy periods up until first Mirena in 2005 to not having a period, hardly at all, after I got it removed in 2017. My periods were two days of light flow every month after IUD removal…. not right ladies. I knew my period should be heavier but I thought it was a new normal, or age.
I had my HSG done at the very end of my luteal phase instead of after my period ends and before ovulation. I did this because even though women do get pregnant after their HSG, your odds of getting pregnant are not increased if your tubes were already clear. Just flushing the backflow and goo out of the tubes is wonderful, but if that is not your issue, your chances aren't really increased by much, if anything.
After my first HSG, I had a lot of weird discharge that did not look "healthy". It did not look like it would help implantation at all so I did not want to have the HSG done before ovulation. There is also some information out there showing that using an oil-based dye can increase chances of conceiving due to a positive effect the oil has on the lining. As far as I can find, it is not common practice for doctors' offices to use the oil-based dye in an HSG so that really doesn't apply to most people.
8/7/20 Done with Doxy! No fluid on Monday… and lining was 7mm! I only took letrozole for 4 days this time and I really think that allowed my estrogen to climb sooner, and along with the viagra it helped my lining. Today is cd14 and I'm ovulating!! I haven't ovulated this late in 2 years!!!
8/18/20 Negative beta. So incredibly fucking gutted. I had such a sob fest in therapy today.
This is so hard for me. So fucking hard. 27th cycle coming up. I think I'm broken.
My heart is anyhow 😣
8/20/20 Alright, dusted myself off, that was a hard pill to swallow. I think a lot of it was the money I spent on just medicine for this cycle (*coughs* $900) not even an IUI just TI 🤯🤯🤯🤯🤯🤯🤯. I feel a bit stupid for it.
Alright… shake the shit off and stop wallowing in the pig poop! I've got a baby to make!
Plan Z to the 100th power:
I've been priming vaginally with estrogen, 4mg 10dpo – 16dpo (ish). Last baseline, my estrogen was 950 on CD1. OMG!!!! This luteal phase, at 13 dpo, I put on an estrogen patch 100mcg (0.1mg), the strong ones. I'll leave it on a few days. That's it. I think I have endo, probably not too bad but my colon and spine I think are affected. I dont want to be feeding that crap before a cycle.
My total testosterone came back at 26 😱 that is low. I've been on 20mg dhea. Dhea results are not back. They didnt test free testosterone though. I guess CNY doesn't do that.
Wow…. I think I need to up my dhea. I'm upping my dose of lovenox to 45mg instead of 30. I've been reading that 30 does nothing. I'm not going to burn myself with that crap if it's for nothing. Also, yes viagra again this cycle. Something was working a bit this cycle my lining was 7mm. Still too thin. Yes to estrogen patches before ovulation for lining. I didnt have fluid while using them! Also, I want to try triggering with my natural surge. I've been saying this for months but it's hard with cetrotide. I'm going to quit cetrotide 3 days before I plan to trigger. I'll take last dose on a Wednesday morning. I have my monitoring on a Friday the 4th, there they will check LH.
8/21/20 So I keep coming back to my stim cycle and ivf… why was my lining at 9mm DAYS before trigger. Unheard of for me! I tried the daily FSH this cycle because we thought it was that. No difference. Then I had an Aha moment!!! I had primed with Omnitrope for over 6 weeks. I have been reading studies confirming that using HGH (omnitrope) along with stims results in a thicker lining. Bingo!! I just ordered a vial. If I get it tomorrow, I'll start tomorrow. Baseline is Monday and I'll start meds Monday. I will start 6IU omnitrope tomorrow and continue through trigger
8/26/20 – 15 follicles!!!! 😱😱 It has got to be because of the LLLT therapy.
CD2 and I have a lead of 10mm. The patches do not do as well for priming as the vaginal method. I have a lead and I shouldn't, urgh. But NO FLUID as of now!!
Estrogen is 67 and FSH is 8.4
HSG came back perfect… I'm ready ladies. Let's do this!!!!
Baby Gemini you are mine!!!! Or Geminis 👶🏻👶🏻
8/28/20 Not too happy today. Feeling very discouraged… I have more fluid than ever before.
I didn't have fluid a couple days ago but I have about 3mm or 3.5mm all the way up and down endometrium instead of just at the top… they put me on Mucinex. That and ask my OB to aspirate it. Ugh. I do not have the money.
8/30/20 I am now CD6 and the leads have made my estrogen high. E2 is 133, LH is 7, P4 is 0.8, Lining is 4mm + 3mm fluid
Left Ovary: 12mm and 15mm, 1 <10mm
Right Ovary: 13.5mm, 12.5mm, 11.5mm and still 7 <10mm
I'll use cetrotide every day and then go back 6 days from now. I just can't believe this fluid… I'm feeling so sad already and we haven't even started BDing or gotten into the TWW

I'm feeling so hopeless.
I'm so mentally exhausted from this. I have no joy. This is the first month I've actually considered stopping all of this and just moving on and I feel so sad for my husband.
I'm just so frickin sad about this fluid. The only silver lining I can see is that my estrogen is about 134 right now CD6 and it is never that high. Maybe just maybe this will jumpstart my lining. Maybe just maybe the fluid will go away and maybe all is not lost this cycle before it even begins… I would hate to work with just one egg a month but this isn't working. Clearly
After spending $200 on the omnitrope I thought I'd have a chance again.
I'm just going through the motions of what is likely another failed cycle and holding onto that stupid ass glimmer of hope we all feel. Like we know dead on that it will fail, but somewhere inside of us is that bleeping unicorn that keeps poking us with the damn hope. I guess none of us would do this otherwise.
I'm really just feeling what will I do if this will never happen. I've never had true thoughts about this never happening….. lots of doubt this week.
Not sure how to make this happen now.

I've decided to have the fluid aspirated if my lining is at least 7mm. It will cost $, not sure how much. I'll ask my OB first. He is an excellent OB and gets honorably mentioned from time to time. I'm just not sure if he will find it necessary during Covid. I'll go to RE second. I just have to feel like I gave it my best. Next cycle I will just do letrozole and FSH 150 on a few days. And trigger. Maybe just 2 days of cetrotide if I can find a good deal. I can do them 36 hours apart. I know, at least for me, my LH doesnt start rising until 36 hours or even 48 hrs. No viagra, no omni… I can afford $275 a cycle for a couple cycles. We will try it. Then I guess reassess.
9/4/20 I've got 5 follies:
Right: 27mm, 23.5mm, 19mm
Left: 24.5mm, 19.5mm
My lining is 8mm ! Fluid almost all gone just a about 1mm in Lower half. I triggered at 10am!
9/16/21 It's official… I am pregnant <3
I wasn't shocked to get a BFP. I knew I would get one eventually. Whether it stuck, that's a whole different question. Around 10DPO, I saw my HPT getting darker and I knew it had happened again! We got in at 5+2 and my HCG was about 3300 which is a tiny bit on the lower side, but nothing to worry about I guess. The tech barely saw the gestational sac and said I measured 4+ something. I panicked.
I think I decided right then and there that I would likely miscarry, that's just how our brains work when we are traumatized. Somehow it's easier, I guess, to assume the absolute worst. I know I'm not the only one. She remeasured a couple times after she saw my face and realized I was an emotional basket case. She finally came out to a measurement of 5+2, even though I was 5+4. She asked me if that made me feel better and honestly, it made me feel worse that she had to measure over and over until I was satisfied.
10/7/20 I had some more spotting Saturday after standing up for a bit.. skipped progesterone again that night to.see… then no spotting since. My uterus feels full like it's not comfortable to even get up normally. Like I'm already getting up like a 9 month pregnant lady because I dont like to bend over forward. It reminds me of having an IUD the feeling I'd get before period when I had an IUD. Boobs hurt like pregnant. Nipples are pissed. Really hungry probably from progesterone
We went back at 6+4, and it was such a relief to see the heartbeat and have it be 123! It seemed to be a pretty legitimate pregnancy and it was a pretty typical, low stress, ultrasound until towards the end when she noticed a little something extra. I could instantly tell that there was another baby with a beating heart, but it was a little difficult for her to get it on the screen well. The second baby's heart-rate was only 93 while the larger one's heart-rate was in the 120s, that was a huge alarm.
I was shocked and also instantly sad and confused because although I never wanted twins and didn't think that I could handle it very well, they were there. We wanted (want) two children together so that would have gotten it done and the journey could have been over. Calling it a "journey" sounds a little bit too spa-like for me. I like to refer to it as a shit show, a nightmare, or a living hell… you get me, ladies.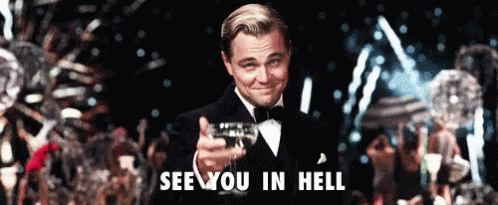 10/14/20 I had some spotting this morning. Baby Bs heart stopped 🙁
Baby A is doing great heart rate is 166 and it is measuring 2 days ahead now 7+6.
Dr is quite concerned that because the babies are right next to each other, if I miscarry Baby B and it comes out, it will take Baby A with it
He said Baby B is super low like right above my cervix. And Baby A is pretty low as well but should be okay if it all turns out fine. He said come back in 2 weeks and if I haven't lost both of them then we will proceed with higher hope that it will be alright. So next 2 weeks will suck ass.
He said he was giving it to us straight and couldn't tell us it will be okay when it might not be. Pretty much 33% chance Baby B will get absorbed, 33% it will come out and leave Baby A in tact, 33% they will both come out.
Baby B is seriously hugging my cervix :/ could cause pressure for it to open and miscarry.
I was expecting to lose Baby B with that heartrate. Embryos that are over six weeks old and have heartrates in the low 90s do not usually live long. Logically, I knew I was going to lose him or her, but there's that hope that plants a seed of light inside your Mama Heart that can't be extinguished without concrete, undeniable evidence. Even though we like to think otherwise sometimes, that little spark is there till the end… until that little flicker fades to flat… or we see an empty uterus on the screen… or we have to endure seeing our baby during the miscarriage process.
It's a hard situation to be in because everyone around you wants to make you feel better, especially because you're still pregnant with a healthy baby and being hysterical over a miscarriage isn't the best thing. However, people don't think about the fact that you are carrying around your dead baby. That thought is not an easy one to live with for months.
In any other situation, you'd be expected to be incredibly sad that you lost a baby. In a twin loss, people react differently. The way most people support you through a twin loss isn't helpful. Actually, it is quite painful. The comments you hear are said with good intentions, but they do not make the woman experiencing the loss feel better, they make her feel worse, at least they did me. I am referring to things such as "At least you are still pregnant and don't have to start all the way over again", "At least you have one healthy baby", "This might be a blessing in disguise, twins are hard", "Don't be too emotional, you are pregnant"… I'm sure there is more.
What we need to hear is "Oh my gosh, I am so incredibly sorry for your loss. This must be so very difficult. Do you need anything?" …. that is it. You could throw in a "you are showing a lot of bravery and courage right now. I am proud of you for holding it together as well as you are". Acknowledge how painful the situation is, because it is very painful. Take the "living sibling(s)" out of the equation and do not bring him or her or them up as far as just to tell us how lucky we are to have them. We know how damn lucky we are to have the living baby still inside of us. We do not need to be reminded. We need to have our grief acknowledged and normalized and talked about.
The pregnancies were both very low. I commented on it every time I got a scan but my doctor wasn't worried about it, yet. He gave me three outcomes for our situation. One was that I would stay pregnant and the non-viable twin would be "absorbed". Second outcome was that the non-viable twin would be expelled and the viable twin would stay intact and be fine. The final, and the worst, outcome was that I would miscarry the nonviable pregnancy and it would pull the other one out with it. Every day was the same… check for blood, check for blood, check for blood. To say I was living in a state of constant stress would be accurate. I had to go back at 9+4 to check on the progress of things.
10/28/20 I went to leave my urine sample and bright red blood was literally dripping into the toilet all of a sudden. I freaked… I couldn't think straight. I went and told my husband in the US room then left him there and just started wandering the halls looking for anyone….. finally told some nurse woman who got the US tech. I was upset of course. We checked and everything is same. Nonviable pregnancy hasn't changed but looks like it is compressing. There's about a 2cm SCH by that ones attachment. Clearly it caused the bleeding. How ironic that it happened today. No clots just runny bleeding. Baby A is 177HR and measuring on track. Pregnancy is low in uterus still of course. Dr got called out on emergency so he will call me later.
10/29/20 I called the nurse yesterday because I still hadn't heard from the doctor by evening. She assured me that I would be the first person he calls in the morning. I mean, I had bleeding… I want to talk to my doctor! I called the nurse this morning because I still hadn't heard from the dr and I was half hysterical 😣I was told that I would be the first person he calls, but he didn't. He finally did call and said exactly same thing as 2 weeks ago, "Come back in 2 weeks, it's a wait and see situation"
Now i have two hemorrhages, or SCH. A small, maybe 1-2 cm, bleed next to the healthy baby and a 2-3cm bleed by the passing pregnancy. The nonviable pregnancy looks to be on it's way out. He said the fetal pole is 4mm so we are talking small…. he said I'd hardly notice if it came out. I thought that was sort of dumb of him to say 🙄
At my 11+4, the non-viable pregnancy appeared smaller and to be breaking down a bit. My doctor actually said, "Congratulations" which he had not one time said to me up until that day. It was kind of a big deal because neither he nor myself had been able to acknowledge the future of this pregnancy yet. We did our NIPT testing that day as well.
11/12/20 After Testing, I will enjoy. No more worrying about my baby dying. I promise myself 💞
11/20/20 Its different when you're my age and this very well could be the ONLY baby we can make together. So I feel gender disappointment might be a bit more heavy. I'm really trying to plan for a girl, but in my heart I know I'll be a bit sad but probably only for a day
Then ill be happy
11/21/20 I'm feeling good. I am a big believer in pregnancy dreams… My 18 year old daughter, who does not know I am pregnant, told me she keeps having a dream that her brother (who is 15) is an infant/toddler and she is babysitting him. In her dream, she is 18, the age she is now. That's got me thinking it's a boy.
11/29/20 Monday will be 17 days and I am so ready to accept this pregnancy
11/30/20 IM HAVING A BABY BOYYYYYYYYYY!!! ALL tests are negative, very low risk.
I made super cute Christmas card/pregnancy announcement and told people just after 17 weeks. I figured that the chance of something happening after 17 weeks is probably very similar to something happening at 20 weeks. A lot of women wait until after the anatomy scan to share the news. I'm glad I didn't wait… I deserved those happy moments while they lasted.
Posted 1/12/21 We went for the anatomy scan yesterday and I got the time wrong. I wanted to kick my own ass LOL After we left I started having this "pain" again. All evening, through the night, now this morning as well. I started having this "pain" at 14 weeks… lasted a few days then gone. It's a dull, sharp burst like a stab or jolt. It lasts one second. I tried brushing it off as round ligament pain because it was low on left side but still not low enough to think round ligament because the "pain" was above uterus and to left. Maybe intestines? Last week after 19 weeks it returned but worse, and higher. About 2 inches below belly button and 3 in to left. Repeat jabs for a couple days then it turned into a constant ache all day, left side below belly button. Remember, at 20 weeks the uterus reaches the belly button. I called dr and nurse said to watch it. If spotting starts or it gets worse, go in. It went away the next day.
Now, 5 days later it's back. Started yesterday…. now it feels lower, same stabby "pain" sensation. I could almost say its pain now, not quite. Still muted but bothersome. It's hard to explain. So if its any worse id have to take tylenol. Yesterday, after getting home from the NON appointment, it got more frequent throughout evening… and lasts 2 seconds per jab, not just a quick poker like before. Woke me up several times while sleeping
I called dr again yesterday and they said same thing, "bleeding or worse go in". It doesn't sound like round ligament pain to them because that's classically in the groin or very low. Also, I am very experienced with round ligament pain. I hate this.
I'm getting worried…. I'm afraid of what they'll find at the scan. I can deal with pain, real pain.. I don't care as long as nothing is wrong in there 🥺 Endo adhesions can cause a lot of burning pain if your ovary is adhered to colon or anything and starts ripping as uterus grows, or placenta ripping apart from uterus, internal bleeding… blocked intestines.
Jesus take the friggin wheel
This is very much a stretching or tearing or pulling type of inflammatory feeling.
1/13/21 Great news and awful news
Baby is doing great. Fat little chunk measuring a week ahead and 15 oz already 💞 So, I have complete placenta previa. No vaginal birth for me! But that's the least of my concerns now. Don't get me wrong, I'm devastated as I didnt want a Cesarean. I really didn't, you guys know how much I wanted a vaginal birth. What's more horrible is the MFM Dr. highly suspects I have placenta accreta in my Fking cesarean scar. F Cesareans for crying out loud. Accreta is when the placenta infiltrates into the wall of the uterus :/ The standard treatment is early delivery before 37 weeks and total hysterectomy upon delivery 😔 I don't want a hysterectomy. I absolutely don't even want it to be a consideration.
I go back in 4 weeks to look at the heart more because they didn't get a super good look. And it's a 120min Ultrasound. That alone makes me think they saw something wrong with the heart. But he said its to take their time and look at the placenta really closely. If they still are unsure of accreta, I'll have an MRI to know for sure. I don't know ladies, I thought the first half of this pregnancy was tough enough.
1/13/21 It's too much too process actually… Having a forced hysterectomy? No… just no. I cant even begin to feel the grief of that right now. Not when I have to keep this baby inside for at least 10 weeks, hopefully, dear God. Honestly, I feel so sad about a future with no chance of a sibling. I can't go there with my mind though.
The MFM doctor said there are only 2 things… Hysterectomy and the other is to see what it looks like when they get in there and if he can stop the bleeding maybe they can treat it with meds? The issue is you can die, and women do die, when they try to save their uterus. It hemorrhages because the lower uterine segment is the weakest part of the uterus and cannot clamp down on itself after birth to stop the bleeding. It is up to the Dr to stop it in an accreta situation. Before doctors could stop the bleeding, women died from accreta. Period. So when it is previa AND accreta, it's a shit show. I bet you anything my Dr will not want to risk it. I just have to pray that it's not accreta.
1/24/22 Shitty 🥺 If I have any spotting or bleeding at all I have to go to the emergency room. I don't call, I just go. I do have Complete Placenta Previa which is where placenta is completely covering the cervix. So baby will be born at 37 weeks to avoid going into labor and hemorrhaging. Any start of bleeding could lead to hemorrhaging. He made it sound like I could go into labor at any time. Like I could potentially lose this baby.
In 4 weeks I have an in depth ultrasound of the placenta to see if I also have Placenta Accreta. Which they super duper think I do. If so, baby will be taken at 34.5 weeks. Its especially dangerous because the placenta is growing through the scar. Blasted bloody scar!!! So the tissue is thin and prone to hemorrhage and yes it is deadly. That is why they take the baby at 34 weeks to try to avoid all labor.
Also it's an automatic hysterectomy. He said there is so much blood loss that only in rare circumstances would he try to remove the placenta. He said that whenever he has accreta patients he has to plan for the worst because it's my life at stake. There are degrees of placental dysfunction. Accreta is the least invasive, then there is a 2nd one called increta (I believe) and 3rd one is where the placenta literally grows through the uterus and covers other organs like a cancer. No way to even begin to save the uterus. Even with the 1st type, the bleeding is too much.
He said I very likely have it by the look of yesterday's ultrasound. He said by miracle if i don't or if its just the tiniest spot affected he can assess it when he is in surgery and maybe try to remove it but he hesitated to even say that. I'm feeling devastated. We wanted a family. A baby is one thing, beautiful thing. A bigger family is another. In time I will learn to accept my fate, but I will never be okay with it. I have 3 frozen embryos I waited to transfer because I knew in my heart if I tried hard enough, we'd get lucky without using them. It finally happened and we have those 3 embabies for the future. That future is being taken from me. I am really not in a place to hear "your baby is healthy, it's okay you don't need another one". Really I'm not in a place to hear that. No one "needs" another one. I would consider surrogacy to carry one but I know maybe not even 1 woman who would even consider it. Even then its $90,000 or close to it… and it's illegal in my husbands country to do surrogacy or I'd def consider there

So in 4 weeks my fate is sealed.
01/15/2021 Calendar back on the wall with days to cross off until 26 weeks. It helped me get through the first 5 weeks of waiting for MC after twin died🙏🏻At least at 26 weeks, I'll feel slightly confident in the baby possibly making it without massive problems. He is almost 1 lb already and the dr said there was nothing wrong with the heart as of now, they just didn't see it well yesterday and want to really make sure.
I told my OB I will continue to hope that it isn't accreta until I know it is. I don't want to lose my ability to have another child. I started practicing visualization of my placenta being exactly normal, no infiltrating. A strong, golden border between it and my uterus wall. I fully believe in visualization as I have used it in the past. Some don't believe, I do. It's the only thing I can do. It is somewhat a divine experience so take it as you wish 💗🙏🏻 I know I'm pregnant now, and it's hard for some to hear that I am so devastated about this when I have a healthy, living baby in me. To those women, I understand you. But we cannot judge another until we've been in their heart 💞This will be tough
The more I thought about a hysterectomy, the more I wanted to keep my cervix if it had to be done. I felt really strongly about keeping it. I didn't want to lose any part of my body. If someone wanted to take a kidney or a liver or your heart, it would really matter to you. It is absolutely no different with a woman's uterus. In fact, it is so special and does such astonishing things that the appreciation you grow to have for this piece of flesh… it's hard to describe. I was also quite concerned about sexual function. About 50% of the women I talked to said that sex was not as enjoyable after cervix removal. The other half was divided between it being different but the same or even better and not noticing much difference. I was forced to give up so much, the very least my doctor could do was to be open minded about this.
My OB couldn't understand why I wanted to keep my cervix. I hadn't even begun to process the grief of losing our ability to have more children, perhaps because I still had a little bit of hope that they could be wrong. My baby was going to have to be born at 34 weeks and have steroid shots and possible breathing issues or other issues. My life was at risk. Why question a woman's freaking desire to keep her cervix attached to her freaking vaginal vault!? I wanted it! What made matters worse is the gynecologic oncologist we met with before surgery had the same reaction and comments as my OB. She said it makes no sense to keep a part of an organ when the organ is coming out. Plus, without it, I do not have to have pap smears anymore or worry about cervical cancer.
2/10/21 Well, that was shitty appt. Not just accreta, but now increta. It has grown all through my damn cervix as well as into my scar. Thank you placenta! He couldn't even tell what was my cervix anymore
Well, there goes me needing to argue to keep it (he wanted to take cervix out but I wanted him to leave it…. that was before today's appt)! Super bummed…. my TTC days really are behind me.
Baby is healthy as can be. … okay so 34 week birth, this MFM doctor said maybe 33+5 or 33+6 due to 34 weeks being on Saturday. All this is contingent on if I make it that far without a major bleeding episode and an even earlier delivery.
2/16/21 Ob wants me hospitalized at 32 weeks and there until birth hopefully no sooner than 34 weeks. Bummed but ignoring it. No other way to save my sanity. Also meeting with gynecological oncologist to have them as part of my team for the reason that they are used to bloody surgeries
2/16/21 I'm going to push to be admitted on the Monday following Easter. I will be 32+2. I don't know if he'll go for it but if i don't have any bleeds, or just tiny ones, then he might. I don't want to be admitted right at 32 weeks, Saturday, the day before Easter.
I feel so so out of control. I was having cramping today. It hurts bad to stand … OB says it's normal for 4th pregnancy but I'm telling you its painful. I don't think this is "normal" its like my crotch is pulled or I rode a horse for 12 hours … but whatever. I just had a freak out moment of "what if my baby is born at 26 weeks… or even 28 or 30". That is such a real possibility and I just hate it.
I have to literally block out those thoughts or they will paralyze me. Then I think that maybe I'm being punished. Why else would I NOT be able to have more children AND have this pregnancy be threatened the whole damn time? Just why? I know its probably not true but I am angry and sad this is happening.
My Dr. has not put me on bed rest or even modified bed rest. If I have a bleed then I will be put on it. He was very much hinting that I should expect some bleeding in the near future. The placenta is right in the cervix… it scares me. He said if i end up in L&D before 32 weeks and it's a bad bleed he might not let me go home at all. He wants me to mentally prepare for that. I just cant. I cant do that. I have to ignore it or I will cry all day.
I did pack my bag.
02/19/21 The fact that I wanted more children and will be unable to.. this is going to hit me after birth. I'll need help with that. Also, if I cant make it much further, having a baby in NICU isnt something for which I'm prepared. I learned my cervix is 27mm today which is pretty darn thin. Not thin enough to be considered a marker for preterm birth, but almost. I read the MFM report today and it read that only the bottom portion of my cervix is not invaded as of now. That isn't sitting well and I am just really nervous. He also said "birth needs to be planned at 34 weeks but I'm concerned it will be much sooner" The "much" sooner is really bothering me. I'm just scared and trying not to be.
2/19/21 I'm supposed to take it easy. No lifting. I've explained to my OB how much pressure I have in my crotch every damn time I stand!!!! He says its normal…. I want to punch him. Its like a grapefruit is in my vagina 🤭🤦🏻‍♀️I'd like to stick one up his ass and see how he feels 🥰 (sorry, made myself laugh). I've taken it upon myself to do modified "couch or recliner rest"… I only get up to use the kitchen or bathroom or other little things.
I was shopping every Sunday but I cant even do that now :/ I might run into a store for 10 mins max if I get too bored but not on days my crotch feels loaded with fruit!!!
3/11/21 Todays scan showed that the cervix is now 100% invaded. Nothing to save. It's still at level 2 dysfunction but it might change to Percreta Stage 3 which is the worst. Although the "roots " have not invaded into the bladder, they appear to be around the outside of the bladder meaning the placenta has grown outside of the uterus. So I guess this may be a percreta level 3? They will have a surgeon there or available at time of surgery to repair the bladder if necessary.
All that worrying about how to convince my OB that I need to keep my cervix and the damn placenta worked its way through most of it by 24 weeks. The pains and sharp jabs and twinges turned out to be "something" after all. Not only had my condition not improved, but it didn't even stay "just" as shitty as it was. It got shittier.
I was admitted on 04/05/21 and I made it to surgery on April 19th. The day of delivery, I was 34 weeks + 2 days. The whole situation was intense. There were people from the other part of the hospital joining in. Everyone was interested in the procedure I was about to endure. I felt like a medical marvel, but one demonstrating the super-duper powers of shit luck.
I snapped this the day before surgery, I believe. This became my maternity shot. I honestly felt really beautiful in the morning light… I felt proud of myself, too, for making it through one of the hardest things I've had to go through. My mind didn't break, or stop functioning properly like I seriously thought it might, if I let the compounded grief and worry have their way.
I went into surgery with four I.V.s and a central line in my neck. I was placed completely under general anesthesia for surgery and had a breathing tube. There were so many people in the room that they could barely move around. I felt like an experiment.. like my humanity had been stripped away and I was just a body. I felt like I had to shut off my mind completely… and I just watched while tears fell.
I believe twenty nurses and doctors were in the operating room all going over their own jobs. They were prepared for massive blood loss which did end up happening. They were prepared for the worst.
The placenta had ended up growing onto my bladder. There was some repair and stitching that needed to be done to that organ. The vessels were massive and when my OB was trying to remove them, he said it was like a garden hose of blood loss. His partner had to take my uterus in his hands and squeeze it in order to try to stop the blood flow. I lost 5 liters of my blood during surgery. The average total blood volume in the human body is around 4.5L give or take. This was a huge eye opener to the miracle of blood donations and transfusions. I wouldn't be here without the 8 units + that they gave me during surgery.
There was so much blood it was very hard to see and my ureter ended up getting clamped during the efforts to stop bleeding. The urologist was on standby and he came in and scoped my ureter, reattached it to my bladder and put a stent in so it could heal. A stent is a pliable plastic noodle about 12 inches long that goes from kidney to bladder. I also had a JP drain placed in my abdomen along with 40 staples in a 9" vertical incision.
I woke up in recovery in so much pain I was trying to tell the nurse it was too much to bear, but she just kept saying "I'm sorry hun, I can't take out your catheter". I thought at the time that it was the worst pain I could ever experience. My bladder was spasming and it hurt badly and I needed something to stop that pain ASAP. I wasn't even on any pain medication when I woke up! It took about 30 minutes to get back to my room and get pain meds on board. I couldn't see baby boy for 24 hours after surgery. I was in rough shape.
I had debilitating bladder spasms for days. I also couldn't rest. I would jerk myself awake whenever I fell asleep. I was afraid I would die if I fell asleep. The thought breaks my heart today… thinking of that poor woman scared and so sick. The pump/IV pain meds weren't touching the spasms so we switched to pills which was better. I had to keep the central line in my neck for 48 hours, in case I needed blood. In retrospect, I should have received blood before going home. My hemoglobin was hovering around 7 or 8.
When they took the central line out, they had to tip my head back lower than my feet and then I had to breathe and hold my breath, or exhale or something, at a certain time while she pulled the line out (it goes to your heart). I was freaked out! She said there is a very small possibility to get an air embolism during removal and you pretty much drop dead from them. The tape they used took off my skin, and that frickin hurt as well.
Finally, we figured out a pain management plan while my bladder began healing. I was discharged 5 days after surgery. The resident OB at Sacred Heart was partial to me and told me she would genuinely miss me. I had met all the residents by the time I was discharged. I was truly sad that I would never see some of them again. After three weeks of being in the hospital, I went home with some extra parts and no baby.
Monday, two days after discharge, I got my JP drain and staples removed. Something changed that day… I started feeling very ill after the removal of that disgusting and torturous device. I will demand lidocaine be squirted into my drain if I ever have to have one of these removed again. It was the highest level of pain I think I am capable of feeling before passing out. It was that painful.
For one thing, you can see the Fenestrated end is wider than the tube. The Fenestrated end is the one that is inside your gut. When they sew your skin closed around the tubing, it heals that way. When they take the end out… do you see where I am going with this? More than the thing being yanked out of you being bigger than the exit hole, I felt that damn thing being pulled through my insides.
It was like a white-hot iron being driven from the left side of my abdomen all the way to the lower right side, where the tubing went inside of me. The woman who removed it was doing her "internship", for lack of better terminology, under my OB, and it was her first time removing one. She literally didn't know how. I told her to go slowly… I imagine this is what true torture would feel like. The mind-shattering pain itself only lasted about 10 seconds total, but I had to have her stop repeatedly because the pain was too intense, and I didn't want to black out.
Apparently, a small percentage of people have a very bad experience getting the JP drain removed. Overall, it is not supposed to be that painful. After getting the drain and stitches removed, I went to visit the baby in the NICU across the street. I started feeling really bad that evening and I developed a low grade fever. The next morning, Tuesday, the fever was gone. I had no Covid symptoms. I took Tylenol and went to the NICU. I called my OB's office and made an appointment for the next day which was Wednesday. In the meantime, I developed another fever Tuesday evening.
At my appointment the next morning, they couldn't find anything "wrong" and I didn't have a temperature when I went (of course). They took a urine sample, not easy from a catheter bag, and also tried to fix my catheter tubing which was super long and just dangled by my foot and drug on the floor. I had no way to hold it up to my leg.. I visited the baby and again got ill-feeling as the hours went by. I just couldn't endure sitting up. I felt guilty about feeling so sick and being so damn uncomfortable in the NICU.
I want to mention that I also had a lot of swelling. My feet and legs started swelling first. Then my whole bottom half of my body was swollen with fluid. It was painful to have water in my thighs. I couldn't even roll over at night my legs hurt so badly from the swelling… even my abdomen and butt were filled with fluid. I was drenching myself with night sweats, too. I would have to change my clothes and dry my hair off in the middle of the night.
On Thursday, I was putting ice on my forehead to bring down the fever as we were driving to the NICU. They were taking temperatures at that time and if I presented with one, no matter what, they wouldn't let me see my baby. I knew I didn't have Covid. I called my OB again and said the fever is 101 and now not going down. Apparently nothing bad showed up in my cultured urine, but he told me to go into Labor and Delivery and bypass the ER.
I was already in the NICU so it was fairly convenient. Walking was still quite difficult, though, and that was too far of a walk, but I did it anyways. I explained to the nurse, who took me back to a small exam room, what had happened. She knew who I was by how much blood I lost. She said, "Oh, you are the one who bled out!" with a gasping look on her face. The resident who popped in also knew who I was by my situation. Hearing the words "bled out" haunted me for a good while.
Everything came up clear again so I went back home… the fever never left at this point, even with me alternating tylenol and ibuprofen. I was also having a hard time breathing when I was doing very light activity, like getting dressed! It was Friday night and I went to bed very ill, in pain and very uncomfortable. It was just awful. I feel so bad for myself when I think back on this time. I would feel bad for anyone going through that.
I woke up at 1am shaking in bed. Now, you might be thinking that my teeth were chattering a little and I was shivering like you would if you were really cold. No. Wrong. I came to find out in the ER that what I was experiencing were called rigors. The shaking was so violent that my teeth were slamming down 1 million miles an hour ready to break anything in their path. Unfortunately, my tongue was in their way! My hands were shaking as if I was plugged into a circuit breaker. I couldn't talk well, but I managed to call the ambulance. My husband didn't know what was going on. My pupils were dilated, my mouth was all bloody and my fever was over 103 degrees.
The fire department showed up and I really could have used a "You will be just fine, mam, you are probably chomping the shit out of your tongue because of the fever, don't worry", but nope. I thought I was going to die and no one would tell me otherwise. I point blank asked if I was going to die… no answer! WTF people… bedside manner much! The ambulance EMTs were a breath of much-needed fresh air, though. The female EMT let me hold her hand after I asked her if I could. That was very sweet and I will never forget that.
By the time the emergency people arrived, my mask had blood all over it. My tongue was so swollen on the sides that I couldn't shut my teeth. Oh boy did it hurt. I really damaged the sides of my tongue and got enormous hard lumps that burned when I drank or ate anything for many days.
The ER was a cesspool of nastiness at 2am on a Friday night. There was vomit, urine, blood… people screaming. They wouldn't allow my husband to come in with me until my Covid test came back negative. After about four hours of sitting in the car, finally he could come in. They transferred me back to Labor and Delivery which felt really incredibly good at that point! I had slept for two hours before being woken up to violent shaking.
My hemoglobin had dipped below seven and that is a pretty big red flag. No wonder I was out of breath. I needed two more blood transfusions. I really felt very uncomfortable with the transfusions, though. I had read some pretty scary stuff about them. They are absolutely amazing and life-saving, yes, but also there are legitimate dangers associated with putting someone else's blood into your body.
The baby was in the NICU for 22 days. I don't need to go into how difficult it is to have your baby away from you. He rarely got held if I was not there. I wanted him home so badly. At least when I was readmitted, they put me up on the same floor as the Step-down NICU which is where our little boy, Miro, was stationed!
They treated me with so many antibiotics, I had no idea what I was in for until weeks later… yeah, I had very bad diarrhea for over a month after going back home. Without a doubt, all those antibiotics ruined my gut health. I have had nothing but problems for one year.
They took my catheter out after doing a leak test on it, that wasn't fun. It came back good to get that damn thing out before getting released. They found pathogens in one blood draw, but not the second. When that happens, they have to assume it was a contamination. They pretty much said "We can't find the source of infection, it was probably in the kidney."
Getting the 12 inch long plastic stent noodle taken out via my cootch was interesting. My vagina was on the big screen too… we are talking 40″ screen! I wish they would have let me know she would be a star, I would have dressed her up a bit! There wasn't even any time to scream "Don't look at my…. " … Well, that sucked. Inserting the grabber device/camera into my bladder was uncomfortable, but that was the worst part of it. It didn't hurt as badly as I was expecting.
As I write this, it is my son's first birthday. I never thought I would have such a trying to conceive story, but there it was <3
Something that means a lot to me is advocating awareness for the level of grief and trauma that ensue from being told you may lose the baby you are carrying, your own life, and are forced to have a hysterectomy to survive birth while trying to conceive a family. There are so many losses in that sentence. It is compounded grief. It is so large that your mind and body cannot process it all... it would shatter you. To my accreta, increta, percreta sisters <3 I see you. I am you.
Thank you for being here
<3 BK
Can I get pregnant over 40, Conceive naturally over 40, How to get pregnant in my forties, Successful Pregnancies Over Forty, Trying to Conceive in my Forties, Trying to conceive with DOR, Low AMH, What should I do to get pregnant at 40, How to get pregnant at 42, Can I get pregnant at 43? Getting Pregnant With Advanced Maternal Age, Supplements to Increase Egg Health, Supplements to help me conceive, How To Increase Egg Health, Increase Chances of Getting Pregnant Over 40, which supplements should I take to help get pregnant, Am I too old to conceive naturally, Pregnant with accreta, placenta percreta, complete placenta previa, premature baby, JP Drain, Central Line for Accreta Surgery, Accreta Surger, Cesarean Hysterectomy, how long after positive opk did you ovulate,