This article investigates the benefits of NAD(+) for the purpose of improving age-related infertility. I will reveal how a low-level of NAD(+) is directly related to the 40-year-old-woman-trying-to-conceive's worst nightmare: Mitochondrial Dysfunction! Yes, lethargic mithochondria are a primary cause of reproductive failure in women of advanced maternal age (AMA).
Aging pathologies are no joke, they cause a substantial decrease in mitochondrial function; therefore, a decrease in available ATP energy. Unfortunately, science and medicine have not come very far in the treatment of age-related infertility, but there are exciting things on the horizon! For instance, we can raise our NAD(+) levels by taking one of its precursors in supplement form. Which supplements are best and how much do you take? I've got that covered, too.
Before we begin, please know that I do not promote the use of one NAD(+) precursor over the other, specifically the two main supplements Nicotinamide riboside (NR) and Nicotinamide mononucleotid (NMN). Most of the research I've uncovered regarding actual studies on subjects with infertility due to advanced maternal age have to do with NMN and mice. Studies using human subjects were scant.
On the other hand, I didn't find anything to cite regarding NR and advanced maternal age. NR has been shown to be a fantastic (NAD(+) increaser. Studies have shown it raises NAD(+) levels equally as well as NMN (some think even more efficiently), but I need the research tying its consumption to women with advanced maternal age trying to conceive. We need the proof! The studies are all about Mice and NMN!
Having said all that, I was taking NMN when I got pregnant at 41 yo. with my son. I know a few ladies over 40, besides myself, who got pregnant after beginning supplementation with NMN, and that's why I took NMN instead of NR. If those ladies would have said "Buy NR, it got me pregnant!" then that is sure-as-hell what I would have purchased! We will get into all of that later, let's dig in!
THIS WEBSITE CONTAINS AFFILIATE LINKS. THE OWNER OF THIS WEBSITE, BLOG AND CONTENT MAY EARN A COMMISSION ON ELIGIBLE PURCHASES YOU MAKE VIA ONE OF THE AFFILIATE LINKS FOUND WITHIN WWW.NOTRIGGERWARNINGS.COM
NAD(+) is vital for cellular health
Due to its effects on cellular health, NAD+ (aka NAD) is an extremely vital nucleotide for those of us trying to conceive over thirty five, especially over forty. NAD(+) is a rich source of nourishment needed for critical reactions in cells. It is crucial for cellular metabolism and energy transduction. Signaling pathways such as "transcription, DNA repair, cell cycle progression, apoptosis and metabolism" are dependent on NAD(+) (Houtkooper).
NAD(+) concentrations significantly decline as we age (Imai, 2015, Gomes). It has been reported that an age-dependent decrease in NAD(+) occurs in multiple organs, such as the brain, muscle, pancreas, adipose tissue, and ovaries (Miao). Furthermore, low levels of NAD(+) leads to age-related infertility.
When oocytes have mitochondria that are slacking off, they have a difficult time correctly completing each energy-hogging task of folliculogenesis and embryogenesis. The results are often abnormalities that are not conducive to life. If there is just one piece of information that you retain after reading this article, please let it be this: Mitochondrial activity is the most important aspect of your fertility over 35 yo. You need active mitochondria to produce a healthy egg > embryo > earth-side child.
Having low concentrations of NAD(+) may be a primary force in ovarian dysfunction due to age; however, supplementation with NAD+ precursors, such as Nicotinamide mononucleotide (NMN) and Nicotinamide riboside (NR), can remedy or reverse this age-associated decline (Massudi, Gomes, Imai, 2000).
In most organisms, biosynthesis of NAD(+) happens in one of two ways (Bitterman, Brenner):
NAD+ may be synthesized from tryptophan. Tryptophan is found in foods such as tuna, whole milk, and turkey.
NAD(+) can be recycled from one of the "salvage pathways" of dietary niacin: Nicotinic acid (NA), Nicotinamide (NAM) via Nicotinamide mononucleotide (NMN), and Nicotinamide riboside (NR)
Sirtuins: cellular magic dependendt on nad(+)
Sirtuins (sirts) are a family of proteins that are dependent on concentrations of NAD(+). Meaning, the higher the level of NAD(+), the more sirtuin activity there will be, and that is an extremely important connection (Houtkooper). Researchers have found that their approaches at increasing intracellular NAD(+) levels also promotes sirt activity (Houtkooper, Imai, 2015).
"Sirtuins promote longevity… and can mitigate many diseases of aging… such as type 2 diabetes, cancer, cardiovascular diseases, neurodegenerative diseases, and pro-inflammatory diseases"

Imai, 2015
Sirtuins are vital for cellular health and are associated with "many biological processes such as cell survival, senescence, proliferation, apoptosis, DNA repair, cell metabolism, and caloric restriction" (Carafa). Sirt activity increases metabolic and mitochondrial activities which is great for anyone over 35 trying to conceive. I know one big cell that needs a lot of mitochondrial activity!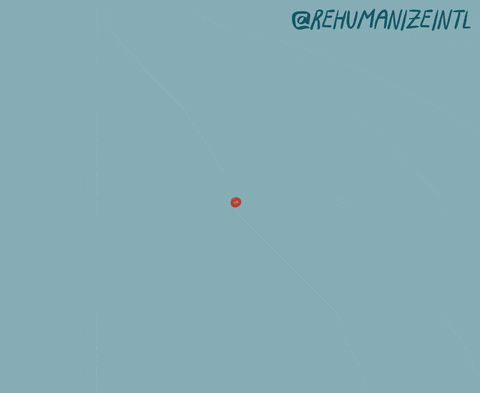 Many neurodegenerative disorders, such as Alzheimer's and Parkinson's, are closely associated with mitochondrial dysfunction, especially due to the creation of free radicals. Studies demonstrate that the "pathology" of these types of diseases are significantly improved by sirt1 activation (Houtkooper). In fact, Imai reported that by increasing sirt1 specifically in the brain, aging was delayed and lifespan was extended in mice (Imai, 2015).
Sirt2 is a fascinating protein that regulates gene expression (Imai, 2015). In addition, sirt2 has been well documented as a "pro-longevity factor for replicative life span (RLS), defined as the number of times a mother cell divides (buds) before senescing" (Wierman). This discovery led to the hypothesis that sir2 can alter gene expression according to the cell's metabolic state.
Evidence demonstrates that sirt2 "controls the mitotic exit in the cell cycle and delays cell cycle progression through mitosis… Furthermore, SIRT2 acts as a mitotic checkpoint that prevents chromosomal instability and the formation of hyperploid cells in the early metaphase"

Houtkooper
Sirt3 is predominantly a mitochondrial protein, though all the sirts might be able to "shuttle between cellular compartments" depending on cellular stress (Houtkooper). Sirt3 activity has been linked to increased life span in humans, adaptive thermogenesis, mitochondrial function, stress response, and energy homeostasis (Houtkooper). All of these things are important for healthy oocyte and embryo growth.
Studies suggest that Sirt3 interacts with the mitochondrial respiratory chain which is necessary for complex I functioning (Houtkooper).
Complex I is found in… mitochondria which convert the energy from food into a form that cells can use. Complex I is the first of five mitochondrial complexes that carry out a multi-step process called oxidative phosphorylation, through which cells derive much of their energy… Mitochondrial complex I deficiency can cause a wide variety of signs and symptoms affecting many organs and systems of the body, particularly the nervous system, the heart, and the muscles used for movement.

National Library of Medicine
SUFFICIENT levels of dna(+) are vital for reproductive health
By increasing NAD(+), you can expect to see a reduction in infertility associated with mitochondrial damage and aging of the ovary (GHC). In a study by General Hospital Corporation, it was revealed that treatment with NMN raised NAD(+) concentration in cells. The treatment significantly improved mitochondrial function and sirtuin activation. Increasing the levels of DNA(+) drastically reduced the effects of cell damage and stress (aging) in female mice (GHC, download below).
---
In 2020, the University of Queensland published a study reporting on the final steps of egg maturation. They reported "the quality of a woman's eggs was found to be significantly dependent on the important metabolic coenzyme called nicotinamide adenine dinucleotide (NAD+)." (Wei) Professor Hayden Homer states that by "maintaining steady levels of NAD+ we may improve a woman's chances of getting pregnant both naturally and through IVF." (Wei).
---
Professor Homer's research project analyzed the motion of spindles, the structure that separates chromosomes, in maturing oocytes. Through time-lapse imaging, him and his colleagues "tracked the speed of spindles during the final stages of egg maturation and found that a 'burst' of speed dependent upon NAD+ is required to prevent the egg from losing too much of its building blocks" (Wei). I don't know about you, but this blows my mind! It is no wonder us older gals have trouble.
---
In a study conducted by Min, the effects of NAD(+) supplementation on the reproductive capacity and offspring development was investigated. The author reports the following:
Age-related mitochondrial dysfunction in aged oocytes was improved by NAM [NAD(+)] supplementation. Furthermore, the mitochondrial function and oxidative stress resistance of offspring produced by NAM-treated aged mothers were also improved. Taken together, maternal NAM supplementation increased mitochondrial function and stress resistance in the offspring intergenerationally by promoting oocyte quality.

Min
In humans, mitochondria are transmitted only through the mother. Any mitochondrial abnormalities within the oocytes are inherited by offspring. Min found that NAD(+) treated mothers produced significantly more fertilized oocytes and normal embryos than non-treated mothers (Min). These promising results led Min to suggest that supplementation with an NAD(+) precursor, such as NMN or NR can:
Increases chromosome repair
Improves oxidative stress response
Enhances chromosome integrity
Improves oocyte growth
Increases sperm motility
Supports healthy embryonic growth
**THIS WEBSITE CONTAINS AFFILIATE LINKS. THE OWNER OF THIS WEBSITE, BLOG AND CONTENT MAY EARN A COMMISSION ON ELIGIBLE PURCHASES YOU MAKE VIA ONE OF THE AFFILIATE LINKS FOUND WITHIN WWW.NOTRIGGERWARNINGS.COM**
---
In a meaty article by Miao and colleagues, data showed overwhelming evidence that in vivo supplementation of NMN significantly improves the quality oocytes:
NMN supplementation not only increases ovulation of aged oocytes but also enhances their meiotic competency and fertilization ability by maintaining the normal spindle/chromosome structure and the dynamics of the cortical granule component ovastacin. Moreover, single-cell transcriptome analysis shows that the beneficial effect of NMN on aged oocytes is mediated by restoration of mitochondrial function, eliminating the accumulated ROS to suppress apoptosis.

Miao
Miao's data revealed that NMN supplementation is an approach that can protect oocytes against age-related damage and increase the outcome of assisted reproductive technologies (ART). NMN supplementation improved mitochondrial function, lessened free radical production, as well as increased the "number of antral follicles, ovulated oocytes, and matured oocytes with less fragmentation, offering a potentially effective approach to improving the fertility of aged females" (Miao).
---
A study by Bertoldo reported similar findings. During spindle assembly, ATP consumption is at its maximum and critical regulatory factors are determined. One well-known consequence of aged-oocytes is chromosome segregation defects due to lack of ATP energy. Bertolodo tested the effects of NMN supplementation on aged oocytes by treating 12-month-old female mice with NMN in drinking water at a dose of 2g/L for 4 weeks (pretty high dose!) (Bertoldo).
After treatment, MII oocytes (meta phase II) were retrieved and analyzed. Results showed that after treatment with NMN, the oocytes had increased NAD(+) levels. Further experiments "showed that supplementing embryo culture media with NMN improved embryo development in embryos derived from oocytes from aged animals, but not young animals, supporting the idea that this intervention addresses an age-related deficit in oocyte NAD+ levels" (Bertoldo).
In a second leg of the study, Bertolodo treated 12-month-old mice with NMN in drinking water for different lengths of time (2, 7, 14, or 28 days). The oocytes then went through the IVF process:
At day 6, embryos were subjected to differential staining of the inner cell mass. The length of NMN treatment in animals correlated with improvements in inner cell mass size…and to confirm that this translated to improved fertility outcomes, we treated a cohort of 13-month-old animals with two different doses of NMN in drinking water (0.5 g/L and 2 g/L) for 4 weeks before the introduction of a male of proven fertility. Breeding performance as determined by pregnancy, live births, and litter size was then assessed for the following 9 weeks, from 14–16 months of age"

Bertoldo
Not only did NMN treatment improve the overall number of live births, but it also improved the time to first birth. What was surprising is that these effects occurred at the lower dose of NMN (0.5 g/L) instead of the higher dose (2 g/L). These results suggest that there is a sweet spot in dosing, and too much NAD(+) may have adverse effects on some aspects of fertility (Bertoldo).
Bertoldo's research confirmed that NAD(+) levels in oocytes declines with age, and that using NMN can restore NAD(+) levels. His data "supports the premise that age-related reductions in NAD+ availability are a determinant of declining oocyte quality and female infertility and that pharmacological restoration of NAD+ opens a therapeutic window for the treatment of age-related infertility" (Bertoldo).
**THIS WEBSITE CONTAINS AFFILIATE LINKS. THE OWNER OF THIS WEBSITE, BLOG AND CONTENT MAY EARN A COMMISSION ON ELIGIBLE PURCHASES YOU MAKE VIA ONE OF THE AFFILIATE LINKS FOUND WITHIN WWW.NOTRIGGERWARNINGS.COM**
Caloric Restriction (CR) Dramatically Increased Fertility in aged-Mouse Oocytes
NAD(+) coordinates the activities of major metabolic pathways by stimulating the activity of sirtuins. Two critical downstream mediators are our friends sirt1 (a nuclear sirtuin) and sirt3 (a mitochondrial sirtuin (GHC).
Sirts 1 and 3 act synergistically to increase respiration and fatty acid oxidation in heart and skeletal muscles in response to fasting and exercise. In oogonical stem cells, sirt1 controls the expression of a critical transcription factor that regulates the differentiation of oogonial stem cells into oocytes (GHC).
The General Hospital Corporation reported on several studies performed on oocytes and ooglic stem cells in a report called Composition and Methods For Enhancing Bioenergetic Status In Female Germ Cells (Download below). Researchers compared oocytes obtained from aged mice who ate a Caloric Restriction (CR) diet, aged mice who ate a Regular Diet (RD), and from young female mice who followed a RD (GHC).
The oocytes under study were retrieved from the following mouse groups:
Group 1: 198 oocytes were obtained from 12-month old female mice (considered "aged") who ate a CR diet for 7.5 months, followed by a Regular Diet (RD) for 1 month: "12-mo CR-RD"
Group 2: 93 oocytes were obtained from 12-month-old female mice who ate a RD: "12-mo RD"
Group 3: 284 oocytes were obtained from 3-month old female mice who ate a RD: "3-mo RD"
The study revealed that Caloric Restriction increases the rate of oocytes reaching blastocyst stage in aged female mice. The oocytes from Group 1 "12-mo CR-RD" mice were similar to those from Group 3 "3-mo RD". The blast rate was drastically higher in Group 1 "12-mo CR-RD" than in Group 2 "12-mo RD" (GHC).
GHC conducted further research using the same mouse model above. It assessed mitochondrial and chromosomal activities, and spindle integrity in 795 mature oocytes (MII) that had been collected from each of the mouse groups above: From group 1 "12-mo CR-R" (20 mice), from group 2 "12-mo RD" (34 mice), and from group 3 "3-mo RD" (20 mice) (GHC).
The results were fascinating! Analysis showed that in more than 90% of MII oocytes that were retrieved from either Group 1 or Group 3 had meiotic spindles that "were regular in shape and size with distinct microtubule morphology. Less than 39% of MII oocytes retrieved from [Group 2]…exhibited normal meiotic spindles, and 64% of MII oocytes from [Group 2]…exhibited incomplete or aberrant alignment of chromosomes on the metaphase plate" (GHC). Groups 1 and 3 had surprisingly similar results, with 25% or less of the MII oocytes showing chromosomal misalignment in either group (GHC).
Further research on the topic by Gao and colleagues showed similar results. Studies showed caloric restriction has the ability to induce Sirt1 expression. It was demonstrated that CR aids in regulating energy homeostasis and extends lifespan as an anti-aging medium (Gao).
---
Huang and colleagues analyzed the effects of treating aged ovaries with NMN supplementation for 20 weeks. The results showed an elevated number of follicles at several stages. "These findings indicate that NMN can maintain the ovarian reserve of middle-aged mice" (Huang).
NDA(+) SUPPLEMENTATION
If you take NAD(+) precursors in the form of supplements (exogenously), it will raise your cellular NAD(+) levels (Pittelli, Imai, 2015). Nicotinamide (NAM) is not suitable for supplementation because it is suspected to decrease sirt1 activity, therefore supplementing with NAM is not advised (Sinclair).
The two safest and most efficient supplements to consume to increase NAD(+) are Nicotinamide riboside (NR) and Nicotinamide mononucleotide (NMN) (Chandrasekaran. Hout). As I said in the beginning of this write-up, either one is fine to take. I personally don't have experience with NR. Also, I didn't run across any studies that specifically used NR on subjects who were tring to conceive with advanced maternal age. This article does lean towards NMN supplementation, but that's only because there wasn't much to report regarding NR and age-related infertility.
The difference between NMN and NR relate to their molecular structures along with how cells biosynthesize these molecules to NAD+. There has been some speculation that NR might be more efficiently converted, but I didn't find any proof of this, yet. Again, either is good!
Nicotinamide Riboside (NR)
To evaluate the oral dose of NR availability, Conze performed and 8-week randomized, double-blind, placebo trial in overweight, but healthy men and women. Consumption of 100, 300 and 1000 mg NR increased whole blood NAD+ (i.e., 22%, 51% and 142%) and other NAD(+) metabolites within two weeks of therapy. "There were no reports of flushing and no significant differences in adverse events between the NR and placebo-treated groups or between groups at different NR doses"(Conze).
The average maintenance dose of NR is about 300mg. For age-related infertility, I would aim for supplementing with 500mg of NR daily. If and when I am not TTC, 300mg would be sufficient as an overall, anti-aging supplement. If your budget only allows for 300mg daily then so be it! I only took 250mg of NMN daily when I got pregnant with my son.
NMN
You might have noticed that the studies regarding NMN were predominantly done on mice. For me, this is okay. I get just as excited about mouse studies as those using humans. We are quite similar mammals. However, having no human studies makes it difficult to identify a dose for women trying to conceive with advanced maternal age.
When converting NMN dosage for mice to one that will be beneficial to humans, Mills explains that you must divide "the human dosage by a factor of 12.3 to match the rodent 'volume of distribution'" (Mills). If the human dosage is the same as the mouse dosage, i.e. 200mg/kg per day, a human weighing 60kg (132 pounds) would have to take a dose of approximately 12,000mg NMN per day! After correcting for the volume of distribution (12,000 divided by 12.3) you get a dose of about 975mg NMN per day for humans weighing approximately 130 pounds (60kg). A larger adult weighing 200 lbs (90kg) would take a dose of 1500mg daily (Mills).
I'm inclined to believe that you don't actually need that much NMN to see positive effects on fertility. In fact, several of the studies discussed above concluded that a smaller dose of NMN was more beneficial than a higher dose. I recommend taking 500mg of NMN daily while trying to conceive over 35, especially over forty.
One Last Note: David Sinclair, PhD, A.O. of Harvard University studies aging and promotes NMN for complete wellness. He takes 1000mg of NMH daily. He says to keep your NR and NMH cold because if it'is not in a stabilized form, it will degrade to nicotinamide which can become unsafe (Sinclair).
Wrap Up
I'm going to make this short and sweet. If you are trying to conceive over 35 years old, especially if you're over 40 (you go, girl!), you must nourish your mitochondria. There are no ifs, ands, or buts about it. One very safe and remarkable way to do that is by supplementing with NMN or NR to increase your levels of NAD(+).
Not only will you reap the benefits of elevated NAD(+) concentrations, you will increase mitochondrial and sirtuin activities as well. By doing so, you can reverse some of the effects aging has on our reproductive system. If you missed my post about PhotoBioModulation (Formerly LLLT), I'd check that out now! PhotoBioModulation (PBM) is a great therapy that increases mitochondrial activity and promotes rejuvenation of the reproductive organs.
ATP, Getting Pregnant After 40 Statistics, Getting Pregnant at 40 success stories, Getting Pregnant Over 35, how long after positive opk did you ovulate, How to Get Pregnant over 35, Improve Egg Quality, Mitochondria, NAD for women over 40, NAD+, NMN, NMN for infertility, NMN for TTC over 40, NMN over 40, NR, Ovulation Over 40, Pregnancy After 40 Success, Pregnancy over 40, Repeat Miscarriage, Signs of Bad Egg Quality, TTC with AMA
Thank you for being here,
<3 BK
Please head over to No Trigger Warnings Facebook Group to discuss blog posts and podcast episodes, and of course all things TTC with advanced maternal age!
**THIS WEBSITE CONTAINS AFFILIATE LINKS. THE OWNER OF THIS WEBSITE, BLOG AND CONTENT MAY EARN A COMMISSION ON ELIGIBLE PURCHASES YOU MAKE VIA ONE OF THE AFFILIATE LINKS FOUND WITHIN WWW.NOTRIGGERWARNINGS.COM – THANK YOU FOR SUPPORTING THIS BLOG**