Melatonin is one of the most beneficial supplements you can take while trying to conceive and for overall anti-aging benefits. There is a lot of confusion and wrong information circulating about Melatonin's safety, but please rest assured knowing it is a very safe supplement when taken at the dose recommended for anti-aging, fertility (male and female) and even pain relief from many chronic syndromes! Melatonin is great for a lot more than catching Zzzs so no yawning just yet! You'll be glad you made it through this one (at least try ;).
Please Note: If you have an autoimmune disorder, please speak to your doctor before taking Melatonin. Individuals with certain autoimmune disorders should avoid using Melatonin.
Can Melatonin Inhibit Ovulation?
First, a bit of debunking… I scoured the internet for any and all concrete proof that Melatonin (MLT) can inhibit ovulation because I see women warn other women about this all of the time online. I tend to do a big internal eye-roll. The only study linking MLT to inhibiting ovulation used amounts between 75mg and 300mg of MLT a day (Olcese, Voordouw). Most women would have to take 20x the recommended dose to interrupt ovulation.
The amount needed for you to reap reproductive benefits will not interrupt your ovulation. Let's all give MLT some much due respect. I recommend taking 2.5mg nightly to get all the amazing and incredible benefits MLT has to offer your ovaries and your sleep!
Oxidation and Free Radicals, WTF Are They?
"Oxidation is a process in which a chemical substance changes because of the addition of oxygen"

Collins Dictionary – I have to thank Collins Dictionary for a very simple definition of oxidation, when finding one proved difficult!
In other words, when a chemical substance bumps into oxygen, for instance during the breathing process, and then that chemical substance changes, this change due to the addition of oxygen is called oxidation. Oxidation can create bad things called highly reactive oxygen species (ROS). ROS are also known as free radicals.
Free radicals are highly unstable, having "an unpaired electron with the potential to cause damage to a great number of biological molecules." (Cámara). Dang, this sounds like every teenager that has ever walked earth, lol. Free radicals are like those people in society that are deemed a threat to the order of things because of their markedly different point of view. Throughout history, some of the most influential people have been these so-called "radicals" that preach complete redesign (Think Jesus…. and apparently teenagers, lol).
Oxidative Stress is a Bad Thing
Free Radicals are always being created, but having too many free radicals leads to something called oxidative stress and cellular damage. Those are both really bad in case you missed the words "stress" and "damage". When the balance between antioxidants and free radicals is tipped in favor of the latter, the development of disease can begin. In the body, free radicals "attack macromolecules including protein, DNA and lipid", causing damage to tissue and cells. (Irshad).
http://www.stdcheck.com
Oxidative Stress Creates Inflammation
"Oxidative stress occurs due to the imbalance between the production of reactive oxygen species (ROS) and the availability of antioxidants or radical scavengers. The excess ROS produced can either oxidize biomolecules or can structurally modify proteins and genes so as to trigger signaling cascades that can lead to the onset and progression of inflammatory diseases. ROS-induced activation of transcription factors and pro-inflammatory genes lead to the onset of inflammation."

Chatterjee
"Oxidative stress activates a variety of inflammatory mediators involved in several chronic diseases. Clinical evidence suggests that oxidative stress and inflammation linked to overproduction of ROS are likely to represent an important component for the development of several diseases including inflammation-associated chronic diseases."

Hussain
I could go on for 1,000 pages about how bad oxidative stress is for your physical health. It can be a cause for diabetes, glaucoma and IBS among many other inflammatory diseases. I could go on for 10,000 pages about how bad inflammation is for your physical, mental and psychological health. Yes, inflammation is that bad.
So, what on earth can we do to avoid being gobbled up by the pit of Oxidative Stress?
Melatonin, to the Rescue!
A Superior Scavenger with a Taste for Free Radicals!
Thank goodness our bodies are awesome, and we have a bunch of these little "ninjas" called antioxidants! Examples of antioxidants include vitamins C and E, selenium, and carotenoids, such as beta-carotene, lycopene and lutein. They all graciously donate electrons to stabilize free radicals. However, the action of donating creates free radicals!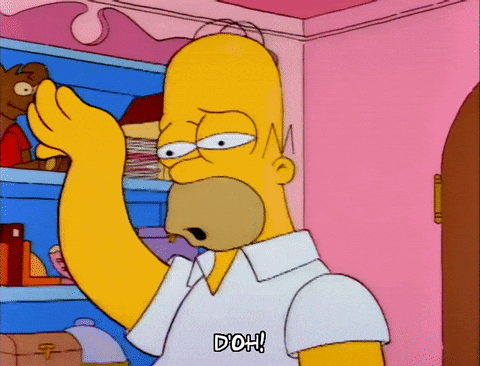 One of MLT's unique abilities is that is does not create oxidation under any circumstances, which is unlike classical antioxidants. Other antioxidants neutralize free radicals, yes, but they also create oxidation in the process. However, MLTdoesn't do this. What adds to this awesome quality is that the metabolite bits created as MLT does its scavenging also act as free radical hunters without becoming oxidative (Tamura). This is pretty huge! To completely blow your mind, MLT can permeate and disperse though cells with the greatest of ease, doing its ass kicking inside all areas of a cell. Sooooo…. MLT bits are ninjas.
The Importance of Oxidative Stress in In Vitro Fertilization (IVF)
Oxidative Stress Negatively Impacts Oocyte Health
Oocytes can be exposed to high levels of superoxide free radicals, those that can cause DNA damage in all cell types. This exposure begins in the follicles, before the oocytes even encounter any substances such as common stim medications. During IVF, the ovaries are stimulated causing changes to occur in the follicular fluid (remember, the oocyte lives inside nutritious, protective fluid). The number of oxygen scavengers is lessened by the effects of exogenous medications and hormones.
After retrieval, oocytes no longer have the protection of antioxidant-rich follicular fluid which makes them more susceptible to oxidative damage. "They may also be exposed to high oxygen concentrations in incubators and during handling throughout the IVF process, with higher concentrations of oxygen being associated with more ROS, and a positive effect of melatonin being more marked in oocytes exposed to higher oxygen tensions" (Fernando, download at the end of post).
This oxidative stress decreases fertilization rate and the quality of oocytes and embryos. Investigators have found that ART is not as successful as the levels of ROS increases. Bedaiwy analyzed the follicular fluid from 138 patients undergoing ICSI and found that "cycles that resulted in pregnancy were associated with a significantly higher total antioxidant capacity (a measure of the summative effect of antioxidants in the serum" and significantly lower level of ROS" (Fernando).
Oxidative Stress Negatively Impacts Sperm Health
Free radicals are a requirement for sperm capacitation – This is where they go berserk in our tubes when the egg comes rolling down, LOL! Like anywhere else in the body, when there is an imbalance of free radicals and antioxidants, health is reduced. Unfortunately, sperm have a bunch of targets that make them easy prey to free radicals, such as the fatty acids in their membrane.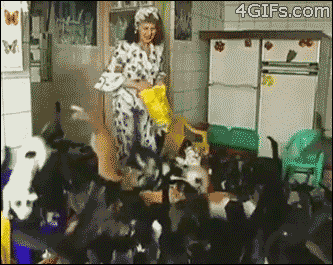 One of my REs wanted to have my husband's sperm DNA fragmentation rate checked. I said no because there is nothing extra an RE can do for a high fragmentation rate in sperm other than suggest donor sperm. I know of a couple supplements that have demonstrated their ability to lower sperm fragmentation rate, and let's add MLT to that prized list! Oxidative stress causes DNA fragmentation, and this is a major contributor to poor sperm quality, fertilization, blastocyst development, miscarriage rates and pregnancy outcome. It isn't always our poor little egg's fault!
Melatonin Can Reduce Oxidative Stress
Melatonin lessens the damage done to mitochondrial DNA. If you are TTC at an advanced maternal age, reread that sentence. By preventing the formation of free radicals, MLT has proven to be as effective, if not more so, than antioxidants specific to mitochondrial function. For the improvement of mitochondrial functioning, especially, MLT is one of the most important supplements you can take while TTC at an older age.
Positive Effects of Melatonin on Oocyte Quality
As soon as ovulation occurs, the quality of an oocyte begins to deteriorate immediately. This unstoppable process is thought to be inflammatory and is associated with a higher rate of free radicals. A study found "that oxidative stress in oocytes may begin as early as 8 hours after ovulation, rising exponentially thereafter. This study also found that in-vitro addition of 1 mM of melatonin to oocyte culture media significantly ameliorated these time-dependent effects, resulting in 54% of fertilise[d] oocytes reaching the blastocyst stage in the presence of melatonin compared with 29% in the controls" (Fernando). This study demonstrated that free radicals impair oocyte quality in-vitro (in a dish!) and that adding MLT could reverse these horrible effects.
At the time of oocyte retrieval, one study measured the concentrations of MLT and a specific stress marker in the follicular fluid. Melatonin concentrations were directly proportional to follicular growth. There were a greater number of mature oocytes and lower levels of free radicals in oocyte media that was supplemented with MLT. "Melatonin supplementation in-vitro is associated with a reduction in oxidative stress and improved oocyte maturation" (Fernando).
A review demonstrated that oral administration of MLT increases fertilization rates and reduces intrafollicular oxidative damage. In an unblinded, randomized controlled trial investigating MLT supplementation in women undergoing IVF whom have sleep disturbances, thirty patients were randomized to receive 3mg of MLT from cycle day 3 – 5 up until administration of HCG trigger. "They found a significantly increased number of oocytes, increased number of metaphase II oocytes and increased percentage of Grade 1 embryos (69.3% vs 44.8%, p < 0.05)" in the group that was supplemented with MLT (Fernando).
Several more studies found that when melatonin concentrations in-vitro are increased, it produces more mature oocytes, a higher cleavage rate, increased 8-cell embryo yield and an increased number of blastocysts and blastocyst hatching in embryos (Fernando).
Positive Effects of Melatonin on Sperm Quality
When there is a higher percentage of "motile sperm", there is a higher percentage of fertilization. Melatonin has demonstrated its ability to, you guessed it, improve motility! Melatonin also inhibits death in spermatozoa, thus prolonging the life of all those little squiggly gems! This success has been demonstrated in a study in which in-vitro samples that were treated with MLT showed a lower proportion of dead and non-viabile sperm and a higher percentage of sperm motility. This is due to MLT's ability to neutralize reactive oxygen and nitrogen species (Fernando).
Melatonin During Pregnancy
As a sleep aid, MLT can safely be taken as recommended by your doctor. In addition, MLT may have a role as a potential therapy in treating pre-eclampsia. In animal models, "intrauterine infusion of melatonin results in an increase in umbilical artery blood flow and higher fetal-placental weight ratio" (Fernando). Melatonin can also aid in the treatment and prevention of placental dysfunction and possibly neurological damage growth restricted and/or preterm neonates.
Melatonin Can Help Ease Pain and Symptoms of Disease
Melatonin Can Reduce Chronic Pain Due To Endometriosis
Endometriosis-associated chronic pelvic pain (EACPP) is a painful syndrome that presents with an intense inflammatory reaction. This trial looked at the effects of MLT on EACPP. Forty females, aged 18 to 45 years, were randomized into either the MLT group or treatment group for a period of 8 weeks. Analysis showed that the MLT group had reduced daily pain scores by about 40% and reduced dysmenorrhea (painful periods) by about 38% (Schwertner).
Melatonin In Pain Management
Melatonin is being looked at for its safe, painkilling properties. It is thought to regulate "pain via membrane receptors, nuclear receptors, and simple diffusion… For instance, chronic musculoskeletal pain and generalized tenderness including allodynia or hyperalgesia from fibromyalgia syndrome are alleviated by MLT treatment" (Xie).
Menopause Symptoms
A small randomized controlled trial suggests that MLT may be useful in the treatment of perimenopausal and menopausal symptoms. Melatonin also appears to have a role in the prevention of postmenopausal bone loss (Fernando).
Cancer Suppression
Melatonin can suppress tumor growth factors and angiogenesis, suggesting it could prevent cancer growth. Also, MLT has an anti-inflammatory and DNA stabilizing effect in the lungs, skin and intestines (Fernando).
---
If you are trying to conceive at an advanced maternal age (35+), Melatonin should be in your pill case. Enough said.
The exact brand and dose of MLT I like is the one at right (or below on mobile). I like it because it is super easy to break in half with your fingers, half is exactly 2.5mg and it tastes pretty good! Costco has great deals on this one!
I wanted to link this brand and dose of MLT. It is only 1mg which is nice for those of you whom are hesitant, but still want to try, and wish to use a lower dose. You could take two of these, or even just one, every night.
---
Can I get pregnant over 40, Conceive naturally over 40, How to get pregnant in my forties, Successful Pregnancies Over Forty, Trying to Conceive in my Forties, Trying to conceive with DOR, Low AMH, What should I do to get pregnant at 40, How to get pregnant at 42, Can I get pregnant at 43? Getting Pregnant With Advanced Maternal Age, Supplements to Increase Egg Health, Supplements to help me conceive, How To Increase Egg Health, Increase Chances of Getting Pregnant Over 40, which supplements should I take to help get pregnant, Am I too old to conceive naturally, Getting pregnant over 35, Melatonin for Egg Health, Can I take Melatonin While Trying to Conceive, Will Melatonin Stop Ovulation, Is Melatonin Good for Trying to Conceive, how long after positive opk did you ovulate, Melatonin for Male Fertility,
Thank you for being here,
<3 BK