Most of you are familiar with ovulation predictor kits (OPKs). I'm sure at least some of you are familiar with the atrocious advice to "start having intercourse as soon as you get your positive OPK, or your peak LH reading", yeah? I wish I could insert a little button here that makes that loud, incorrect buzzer noise because that advice is SO WRONG!
If you wait to have intercourse until you get a "blazing" +OPK, you could be royally screwing yourself, especially if your significant other (SO) does not have good sperm count or motility, or if you have sex every other day during your fertile week rather than every day.
I know someone out there is freaking out that I just implied that doing it every other day isn't good… well, it isn't! Women in their 40s can get pregnant from doing it "once," of course, but they aren't here… you are. If you only get one good deposit made in the VulVault during your fertile week and your man is over 40, dare I say 45, you likely have yourself a problem. If you want to know why I feel this way, watch The Great Sperm Race
Basically, not a lot of sperm get to the egg even when a healthy deposit is made. If your guy is running at only 25% of "good", that's only about 20 million sperm count instead of a healthy 80 million. You've got to do it more than once (and hopefully more than twice) during your fertile period! When we were younger, hell, our eggs could fertilize themselves!
If your SO has less than desirable sperm and you've been told to only have sex EOD, I think I would attempt every day for a few cycles and see how it goes. If you are doing IUIs, you could DTD 24 hours before IUI and see what that does to your guy's sperm specs on the morning of procedure (I know they tell you not to, but you can experiment!). Honestly, I would not worry that ejaculating every day might lower his counts. I would worry more about not having sex every day during my fertile window. After studying 118 men with above-average sperm DNA damage who ejaculated daily for seven days, Dr. David Greening of Sydney IVF found that "their DNA fragmentation index, a measure of sperm damage, fell from 34% to 26% over this time". That's huge at our age! **(I urge everyone to get a semen analysis done on their partner's sperm. If your partner has significant male factor infertility, you should follow your doctor's advice.)**
What Is This Post Even About, Lady!?
Alright, in the spring of 2019, after we had been trying for about 10 months, I had been having low, left-side pain during my luteal phase so I thought, "hey, I might as well go see my doctor". I had wanted to see someone about my downstairs for a while, but I didn't even know how to go about bringing up fertility stuff! My GP referred me out to get a pelvic ultrasound. I just so happened to be CD12 when I had it done (okay, maybe I purposely made it for that day!). At my follow up, my GP said they found a hemorrhagic corpus luteum cyst. Okay, no biggie. It wasn't what caused the luteal phase (LP) pain because the cyst had developed after ovulation just the day before the ultrasound. I continued having LP pain from then on as a new normal.
I was quite bothered by the fact that I had gotten a +OPK in the evening of CD10, just before the ultrasound at 9am on CD12. I very likely ovulated on CD11. Let's say my +OPK came up at 4pm on CD10 and I ovulated less than 24 hours later, sometime early on CD11. That means I had a maximum of 24 hours from +OPK to ovulation! We were definitely not doing the deed (DTD) before +OPK every cycle! I was waiting until +OPK half the time because I thought that's what I was supposed to do. Terrible advice!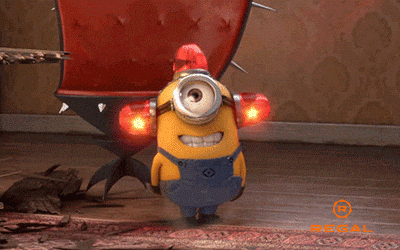 The Difference Between an LH Surge and an LH Peak:
Your LH surge is when your LH becomes elevated for two or more days (length varies) before returning to near baseline. When we talk about the LH peak, we usually are more concerned with timing, not threshold met. If we go by OPKs, then all we know is that our LH reaches the threshold dictated by the test. We don't know the exact unit of measure that our LH got up to! For that reason, we will consider the LH peak the moment in our cycle, and LH surge, that our LH is at it's highest and therefore we have a +OPK, lol. The peak appears to happen about midway through the LH surge on all the pictures I've seen so we will go with that being correct.
The LH peak is the highest measure of LH during the LH surge. In this graph, the peak looks to happen on Day 12. Just because you have a surge, though, does not mean that you will have a peak. You might be in a situation where you have a "sort of" dark test line on your OPKs for a week without getting a strong positive. Long surges can happen to the best of us from time to time, just keep baby dancing (BD) until you know for sure that you ovulated!
Fertile Window
Your fertile window spans six days, the five days prior to ovulation and the day of ovulation itself. You ovulate on the last day of your fertile window, and the death of your oocyte effectively ends your fertile period. Also, you can only get pregnant during this window.
I do have to say (yep, here it comes), even though you read "fertile window lasts six days" in every article written, it isn't exactly true for us. I honestly would pay money to see a bunch of 40-something men get their sperm tested and share the feed live, like we could see all the different contestant's sperm on the screen (apparently this is a game-show now!)…. Yeah, anyhow, I don't think most of us have younger partners (hey, girl, you go for it, I don't judge!) so I think our fertile period is probably four days 🙂 Max 🙂
Which Days of My Fertile Week Am I Most Fertile?
There are a number of studies out there that have narrowed down the most fertile days of the whole fertile window. The three days that you are most likely to result in pregnancy from intercourse are the day of ovulation and the two days preceding it. If your hubby has 3 bullets in him, use them on those days, lol!
The bars shown on the graph (below or at right) represent probabilities calculated from data on 129 menstrual cycles in which sexual intercourse was recorded to have occurred on only a single day during the six-day interval ending on the day of ovulation (day 0). The solid line shows daily probabilities based on all 625 cycles, as estimated by the statistical model (NIEHS).
Exactly How Long After +OPK Will I Ovulate?
After compiling data from half a dozen studies, I have assumed an average time of ovulation after LH peak, or +OPK. I will link three studies with great sources to follow: by Garcia, by the World Health Organization and also by Kerin. The average time of ovulation varies quite a bit, taking place anywhere from -8 hours before serum LH peak to + 40 hours after serum (blood) LH peak (yes, that is a negative eight). The WHO states that the majority of women will ovulate between 8 – 40 hours after serum LH peak so we will go with that.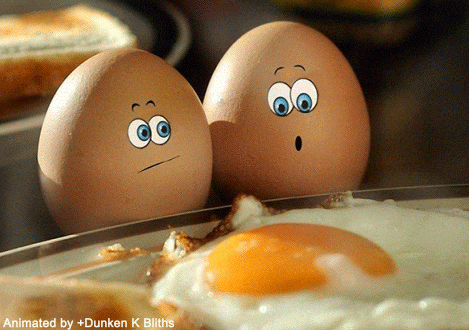 We have to keep in mind the fact that we don't have to have a peak in our LH to rupture follicles. We can ovulate after our LH surge begins and before it peaks. What is crucial to understand is that home ovulation predictor kits pick up the LH peak found in urine. The LH peak in urine happens about 12 hours after serum (blood) LH peak. If ovulation takes place 8 hours after serum LH peak, that is 4 hours before +OPK! Remember, that is only one end of normal. The other side of that is ovulating up to 40 hours after serum LH peak, which is up to 28 hours after +OPK! Are you ready for the final verdict? …. Drum Roll please….
"You are the most likely to ovulate anywhere from 4 hours before your +OPK up to 28 hours afterwards"
The exact time you will ovulate in relation to a +OPK will vary. It varies from woman to woman and among cycles in the same woman. For instance, Carol might tend to ovulate right after +OPK whereas Julie ovulates no sooner than 24 hours after hers. Also, you might ovulate 4 hours after your +OPK this cycle and 28 hours after +OPK next cycle. Even though I made it bold and italicized, 4 hours before to 28 hours after is just the majority. There are always going to be outliers that don't fall into the above "normal". Why? Nature is a devil sometimes! 🙂 No other reason necessary.
Also, just because you get a +OPK doesn't mean you will absolutely ovulate. That's why tracking your basal body temperature (BBT) is useful. After the follicle erupts, it turns into a the corpus luteum (CL). The CL produces progesterone and progesterone elevates your BBT. I found it useful for letting me know when we could stop DTD, lol!
Why Do I Need to Have Sex Before +OPK?
Say you wake up in the morning and test with an OPK and you receive a positive, who's to say it didn't turn positive at 2 AM and you have already ovulated? If you got your positive just after midnight, you could potentially ovulate … uh, now? If you didn't get to BDing until 10pm, you've lost the best hours for fertilization and that is if your egg is still alive by bedtime the night you get your +OPK. If that stick is positive then you should have ALREADY been in the bedroom! (or garage, or car, or laundry room.. hell, I don't care!). If your goal is to make a baby, do not wait for your OPK to be positive before you have intercourse.
On the flip side, don't assume that you can have sex the day before +OPK and that's "great coverage" because it is not. If you've charted for years, then you already know how your body usually behaves, but you also know it can throw you a curveball at anytime! You should always have sex the day after +OPK as well. WHY? Remember, ovulation can occur up to 28 hours after a +OPK. Will it? Who knows. It's best to go with the odds and cover all possible times for Mission Egg Drop, am I right?
A few tips that can give you a huge edge on catching that egg:
Download Fertility Friend, or a comparable app, and start logging your positive OPKs every month. You can also log your cervical mucus, when you have sex, your period, and a lot of other cool stuff.

This means you will have to buy OPKs and start using them a few days before you think you ovulate.

Once you can see a pattern to which cycle day you tend to get your +OPK every month (it might vary), you can start aiming to have sex at least once, better to do it twice, just before your positive. Yep! You need sperm in the fallopian tube(s) before the big arrival. You should have a constant supply of swimmers whizzing by your egg… and out the tunnel of doom, lol! It's so funny to think of them just running right off the cliff, lol

If you can only have sex once during your fertile week, I would aim for DTD same day you get your +OPK for best chances at catching that egg!

Think about tracking your BBT. You can also log it in Fertility Friend, or any other tracking app. Having an elevated BBT for three days in a row is usually grounds for confirmation of ovulation.
regnancies Over Forty, Trying to Conceive in my Forties, Trying to conceive with DOR, Low AMH, What should I do to get pregnant at 40, How to get pregnant at 42, Can I get pregnant at 43? Getting Pregnant With Advanced Maternal Age, Supplements to Increase Egg Quality, Supplements to help me conceive, How To Increase Egg Quality, Increase Chances of Getting Pregnant Over 40, which supplements should I take to help get pregnant, Am I too old to conceive naturally, Getting pregnant over 35, When will I ovulate, Ovulating after 40, How do I know when I am ovulating, Tracking Ovulation, OPKs to get pregnant, how long after positive opk did you ovulate
Thank you for being here! I would love to hear from you,
<3 BK
---
This website participates in Affiliate Ads. I may get a small percentage of any purchases made from this website.