PERSONAL JOURNEY POST
So I was pregnant again 🙂 I was so excited to have success so quickly after the miscarriage. This time I ovulated three "mature" follicles on a medicated cycle and timed intercourse. Maybe something was finally working, or the HSG I had in June 2019 opened up my left tube and allowed the two pregnancies afterwards. Seriously, the HSG hurt on my left side tremendously. I would not be surprised if it unplugged something.
It is much easier to copy my actual commentary during this time. It might be a little graphic for some. I do a summary of the commentary after the gray boxes so if you would like to skip them you can do so without missing any major details.
2/6/20 – GUYS… it's bfp!… This is a BFP right? I mean, look at that! It's got to be!

2/7/20 – Beta is 7. I wanted to report symptoms for those who are big on symptom spotting:
6-8dpo: harder to breath. Just more labored breathing when doing normal things (happens every pregnancy)
9dpo : in the afternoon I felt like i had an intestinal bug starting, gurgle town in the intestines.
11dpo: extreme road rage 😂 like I could kill me a b*tch, lots of cramping after gym. All day and night; intense thirst towards end of day – my eyes were so dry whenever I blinked my eyelids would stick to eyes.
12dpo: bloated.

2/9/20 – My hpt was lighter this AM. Only saving grace is when I peed in the cup I said to myself "dang this urine is light…. I hope it shows progression". If you are the praying type, I could use one 🙏🏼
I'm devastated. Severe sense of loss already. So much sadness on this road.
Maybe two were trying to implant and one sloughed off?

2/10/20 – I had a very light tinge of blood a couple times when I wiped. I'm only 12/13 dpo and I never spot.

2/12/20 – I had more brown tinged cm/liquid – whatever – this morning. Not a lot… barely any, but my lower back is killing me. For me, I always get this pain day of AF. I mean really hurts today, my af pain isn't this bad. Makes me wonder :/
Last couple days, When I have to pee and bladder is full, I get a UTI type pressure in uterus. Whenever I have to have a BM, my lower back hurts and i get contraction type pain – a long contraction. Ugh… the back pain is awful and worrisome.

Today, Wednesday, 3rd beta is in: 31. Doubling time of 68 hours. 63% increase in 2 days. It's not the greatest. Doing it again Friday. I'm trying to go through all the scenarios that could make sense. Maybe I implanted one Thursday (day of BFP) then it failed and then I implanted one Saturday 11dpo or Sunday 12dpo (day of pink spotting)… but risk for miscarriage is a lot higher when blasts implant after 10dpo.

2/14/20 – My beta today, Friday, is 78. It doubled in 36 hrs this time, so 1.5 days. I've been crying today for absolutely no reason. I feel sad and pathetic and ugly and all the other horrible words we shouldn't say about ourselves. My hair is gray at the roots because I haven't dyed in months and my skin is just pale and my boobs hurt and I just feel old and sad. The betas are really a source of stress for me :/

Its funny because even though my HCG is sort of slower this time, I feel so much more pregnant than last pregnancy.
Symptoms: Dry eyes and PVCs (Premature Ventricular Contractions) its where your heart misfires. I can feel it if the thump is big enough. I've had them since starting my period at age 11. During each pregnancy, first trimester, I get them pretty bad.

2/18/20 – I think I will be doing IVF in Turkey about 6 months after this baby is born (yikes did I just say that??), or this spring if we lose it 🙏🏼 so I've got to keep researching this stuff.

If I'm going to do IVF, I'd be doing 2 cycles. If im doing this … I'm going for a second baby, too.

Beta is 386!🙏🏼 Doubling time of 41 hours 💗❤️ I'm happy about the beta even though it's still so much lower than some women at five weeks! It really really stresses me out. I was crying all morning just thinking about the nurse calling.


2/20/20 – Got my beta. It's 675. Doubling every 60 hrs this time. I hate that. I'm going again Monday. I feel like it should be so much higher. And I am so so angry today and cry with every emotion. I wish I had never gotten a beta. Im literally so damn depressed and filled with grief and anxiety over the damn things…

2/21/20 – Thank you. It's been a really rough day. I didn't realize how important it was to have a beta above a certain amount on a certain day. I just thought they were supposed to double. I'm so emotional and angry and to be honest , I feel like someone died actually. I don't know why I have this deep pain inside my heart.. so intense. It reminds me of the grief after my last pregnancy failed. I know it's probably the hormones, most definitely. Now that I know my beta is lower than REs want it at this time, I just feel like I've lost a good amount of hope when there wasn't much to begin with. Apparently there is a cut off of 50 IU at 14dpo that REs go by , not so much OBs. Anything under that has a very very low chance of making it (me).

2/22/20 – Felt a "pop" cyst burst type feeling/pain while walking on treadmill :/ didn't make me double over but I had to stop walking … Could a cyst have burst? I'm 5+ 2/3 today. I called the nurse and she will discuss it with the doctor. It is starting to hurt a bit now 1.5 hours afterwards… like bad gas bubbles in my ovary.
I spoke to the nurse. She said the doctor isn't concerned at this point unless I am actually in some pain when at that point I'd go to ER over weekend if needed. Since the "episode" ive had like a Charlie horse type feeling in my uterus, sort of like a cramp I guess. And some more ovulation/cyst sensations …

2/23/20 – Well, I'm fairly positive that I have prenatal depression again. It's to the point now where I can barely function sometimes. Most hours are fine, but the 6 out of the day that aren't …. yikes. It's not like the blues, or pms it literally feels like im grieving… its awful. It's like being told your best friend died and going through the emotions of that but no one died. Nothing is wrong.. but you still feel this impulsive grief. It's heinous 😖

My beta came back with only a 25% rise in four days… It's over.

2/24/20 – I'm just broken right now. I really don't want to have any hope. I can't handle hope right now. A vanishing twin still wouldn't explain such low HCG. I am just not looking forward to another D&C and waiting no for hcg to drop before being able to start trying again 😞

Thank you. I pray with all I have that if this baby isn't viable that I just miscarry right here and now and not later. This limbo is too much. You know, as sad as it is, I cannot wait for that glimmer of hope to be extinguished. It's that little bit of hope that causes so much pain.

2/2/20 – Soooo yeah, bummer deal. It doesn't look like there is even the start of a fetal pole or yolk sac which is actually a good thing at this point. The blastocyte implanted right alongside of the scar. It's called a Cesarean Scar Pregnancy and is classified as ectopic because it outside the womb itself. The pregnancy is in the lower uterine segment which is not in the womb where the landing strip for embryo implantation is. So if there is no growth by Monday morning we will do Methotrexate, a chemotherapy drug, to stop cell division. He said I don't have to wait to start trying again like I have heard due to the chemotherapy. At this point I'm just wanting to believe him.

If there is by some chance growth and a fetal pole with a heart beat on Monday, I will have to terminate for medical reasons. I wasn't given a choice…? If it grows, he said the pregnancy will grow into the scar. He said it's in a horrible position so my uterus could rupture, probably preterm labor will happen, maybe stillborn. I'm just really hoping for no growth so I don't have to go through that "decision" even though it's not really a decision. He mentioned having to do a little surgery through the abdomen like a cesarean, but small incision of course and through the uterus as well. He would go in take out the pregnancy and kind of "fix the scar a little bit". He has to be sure to remove the entire pregnancy, he said, and since it is embedded in scar tissue, it will not come out easily like a D&C would take the lining and pregnancy out. That cannot be done in this case. That really worried me because I don't want to have to wait any amount of months to heal and try again after uterine surgery. He said I wouldn't have to wait…? Apparently if there are even a few cells left, they can keep multiplying or something. I don't know, really. But at this point I am absolutely ready for IVF. So, it's not like we will be "trying" anyhow. This sucks ladies. Such a hard road.

I'm really struggling today. My HCG was 1045 on Monday, Wednesday was 1004. It's going down which is good. There is a problem with doing the chemo shot. It's bad for your eggs. A lot of dr say wait 6 months to try again! I've decided to do IVF in Turkey and the dr in Turkey said we should do the surgery instead. I will be trying to do a Duostim. I'm just scared my OB will insist on doing the shot even though I don't want to. I just can't go through this crazy miscarriage hell anymore. Ive reached the end.

2-28/20 – I think my body is wanting to miscarry. I'm having low cramps some fairly intense but no blood. HCG today is 130! I can't believe it went down that much on its own. Sucky thing is I'm having a bunch of cervical cramps and like AF cramps that are pretty intense like I couldn't even walk straight about 10 minutes ago. Nothing is coming out though. Dr. P wants me to come in and get the MTX shot today because of the pain that I'm having. I told the nurse that I don't want it and told her about my IVF plans. I cannot mess those plans up. It is way too important to me right now…. Just to be able to get through this miscarriage. I have to have something at the end of the dark tunnel. I asked if we could wait until Monday. Dr. P said he is fine with waiting on the shot for now, but if I experience heavy bleeding just go to the hospital. I told her that I wasn't sure how to tell the difference between just a regular miscarriage and heavy bleeding. She agreed that it's confusing and so we just settled on me calling if any bleeding starts at all because he's the doctor on call this weekend so that works out good. His main concern is hemorrhage because down low by the scar the uterus is "thinner" and if the embryo is implanted deep then it's closer to the outside wall already which is very dangerous for hemorrhage, but I thought only further along?

2/28/20 – I was doing visualization the last few days. I've been imagining the gestational sac just sloughing off and coming out. And I've been telling my cervix that it's OK to let out the pregnancy. All these steps have added up to me doing IVF and maybe that's what I'm supposed to do. As far as funding goes, it's a little bit complicated

2/29/20 – Starting to spot … just pink but it's a start!!! I really hope my body took/will take care of this on its own 🙏🏼 I have secured the funds for ivf in Turkey. I will be doing Duostim. Apparently our body has several waves of antral follicles. After they collect one group they can start growing the next group after 5 days and sometimes the results are even better that second time.

3/1/20 – Miscarriage started today… on its own. Who knew I'd feel relief :/

3/2/20 – Today's HCG is 50 so that's down from 130 on Friday. I'm bleeding heavily – that's fun during an ultrasound with your DH in the room! 💆🏻 The sac has collapsed some but the pregnancy is still there, urgh. Dr P is okay with not doing the shot yet and waiting, but we will have to follow my HCG all the way down to 0 and then make sure it stays at zero because if there are any cells left they can keep trying to grow, hence why the MTX is first choice of treatment because it stops cell growth. The Dr in Turkey wants a karyotype done on me and DH. Dr. P is willing to order a chromosome analysis test for me so that is a good thing [Which came back perfect for me].

I told my 14 yo son that I have been ttc and about the miscarriages and the IVF. It all kind of came out in 60 seconds 😳 He is going with us so I had to tell him. He was alright… didn't say much. I think he is in shock. But I haven't told my older two.

3/6/20 – My HCG is down to 35. I don't have to repeat it until Monday! Praise Jesus … All three of the lab ladies know me personally. I need my own parking spot 🙄

3/9/20 – HCG is down to 14. Urgh… can't stop crying today ladies… I think my Estrogen dropped… like wayyyyyyy down. I always get really emotional when Estrogen drops. And I really feel bad about myself. I feel so old and bitchy and spiteful and just….. sad and miserable 😒

3/11/20 I'll just come right out and say it: I'm terribly sad and feeling lost. I thought this miscarriage was easier at first …. but its not. I thought that because i didn't see the fetal pole – baby! It's a tiny baby! – that it was easier somehow… But it's not. Not now. I thought passing everything on my own would be less traumatic than a D&C … its really just not. This miscarriage was heavy and just kept going… I keep thinking that this could have been my healthy baby, my "normal" embryo. Why did it have to implant so low? One of the rarest damn places to implant… What if that was my statistically 1 "normal" embryo out of 4 embryos and now ill have to wait for 6 more miscarriages to get a good one… if I get pregnant once every 3-6 months how will that ever happen, or every 16 months like in the beginning? The thought drives me insane. I have no control. There is nothing I can do to fix this situation. I have to go through this if I want a child with my husband.

I've struggled my entire life since my period. My body cannot tolerate hormones
Each pregnancy is very hard for me and so is post-partum. Two miscarriages in the last 3.5 months is too much – plus grandma dying. I have a beta and US on Wednesday 18th. I pray everything came out. It sort of hurts when I urinate :/ So I'm wondering what that's about. Not my bladder, but my uterus or cervix area kind of feels burny… makes no sense.

This toilet paper madness is just insane. I'm so glad I'm done miscarrying. I cannot imagine how pissed I'd be if this Covid TP madness happened then… and all the women who can't find pads and TP right now who ARE miscarrying!!! I am sooooo fed up and disgusted with this behavior.

I feel detached. I'm deeply depressed. I've even developed anxiety since miscarriage last week. Every day I tremble and feel like my insides are running away.. I have this nervous almost despairing feeling. I looked it up and some women get cPTSD from miscarrying and not even after 20 weeks, it can be at anytime.. It's a miserable all-consuming loneliness.
---
Well, that was awful to have to reread and edit. To summarize, implantation happened really low. I started getting positives on a Thursday, 9dpo. On Friday, 10dpo, my beta was 7. I believe my hcg stalled over that first weekend. For whatever reason, my tests weren't getting darker. Then I had a bit of pink on Sunday, 12dpo, and I honestly believe another one implanted this day, very low, which is more common in later implantation. My beta was 19 on Monday, 13dpo, which is really low. The whole thing went downhill from there. This pregnancy was a cesarean scar pregnancy. The grief and depression was intense with this miscarriage. I think due to how soon it was from the first one.
I was glad I hadn't canceled my appointment with Dr. Kiltz at CNY because flying to Turkey was out of the question thanks to Covid. The last time I spoke to Dr. S in Turkey, I was going to do Micro Dose Lupron Flare (MDLF) protocol. For DOR, over 40 and poor responders, the MDLF produces more MII oocytes, more embryos and a better fertilization rate. However, the implantation rate in Fresh Transfer Cycles is a bit less with MDLF. This fact probably has to do with the hormones and womb environment.
Waiting for My Consultation with Dr. Kiltz at CNY Fertility
Towards the end of March, 2020, still whirling from another miscarriage nightmare, I starting priming with omnitrope, a human growth hormone (HGH). I wanted to prime with it for at least six weeks before retrieval and I was hoping for a retrieval in May, 2020. The data available at the time was optimistic in treating wiser women with 6IU of omnitrope daily before retrievals so I started doing just that. I did feel sick, on and off, while taking the HGH. I was on so much stuff, though, I couldn't be sure that was what was doing it.
I was still experimenting with different things right up until I had my retrieval, and even more after. The cycle just before my retrieval, I started using Low Laser Light Therapy (LLLT) during the second half of my follicular phase (CD5 – 11). A friend of mine introduced me to it, me and many other women. I thank her for starting that discussion because it has changed lives.
My friend had a few miscarriages, did a failed IVF cycle then bought this light and got pregnant the first month she used it. A second friend had the exact same success with it, same story down to the failed IVF cycle. She bought the light, used it for one cycle and got pregnant. Both of those women had healthy baby boys. A third woman got pregnant only months after the first two did, of course with the help of the light. She had a similar story with miscarriages and also a stillbirth, but had a beautiful baby girl. Mark my words right here and now, LLLT is the next thing in fertility. It is like the red light at the gym, or in bathrooms, but it is handheld and penetrates more deeply. It removes water, reduces inflammation (tendons, muscles, joints), and increases ATP energy enabling the oocycte to have the energy to divide correctly:
"Mitochondria are membrane-bound cell organelles…that generate most of the chemical energy needed to power the cell's biochemical reactions. Chemical energy produced by the mitochondria is stored in a small molecule called adenosine triphosphate (ATP). Mitochondria contain their own small chromosomes. Generally, mitochondria, and therefore mitochondrial DNA, are inherited only from the mother"

NHGRI
Keep your eyes open for that blog post, ladies. I have witnessed what laser therapy can do and I am still blown away by it every time another woman reports that she has a "low risk" NIPT. I used it every cycle since the cycle before my retrieval. I used it during my retrieval cycle as well.
I wanted to try priming a bit more properly before I had to do it for real. The cycle before retrieval, on 10dpo, I applied two patches 0.1mg transdermal estradiol, 0.2 mg total. I ended up taking one patch off on the night of 13dpo because I was so emotional from it. I took the other patch off on the morning of 14dpo. I had my consultation with Dr. K on 15dpo. My period started the next day, on 16dpo.
My talk with Dr. K was….. ehhrm… interesting? His treatment facility has gotten many women pregnant, including myself so I won't say too much, but I also have to be honest. He didn't give me anything that I couldn't have gotten at home other than price. I was definitely one step closer to choosing CNY than an international clinic. I told him that I ovulate early, I get a lead follicle and I'd like to prime with estrogen. He didn't have a problem with it, but he sure didn't mention it.
"I heard my DH cussing in the kitchen the other day… just a typical "What the hell is this?…. damn it … .. blah blah blah" he comes into the living room with all of his vitamins for the day in the palm of his hand 😂…. oops! (that's the day I added fish oil! Poor guy)"
The consultation I had waited four months to have was like five minutes long. He did not prepare by reading one thing about me, typical. He spouted off the exact protocol he gives every single other old lady and then he took the remaining 90% of the conversation to promote Kiltz Keto, his version of the carnivore diet: bacon, butter, eggs, (a bit of cream, I believe) and beef. That's it, nothing else. He also didn't discuss anything else.
Dr. K did tell me, "the plants you eat are poisoning you" and I "should not eat any fruits or vegetables". He was dead serious. Not off to a great start in my eyes for I've been a vegetarian for 30 years, lol, but to each their own! He is a very nice man and he really loves what he does and that is all I needed (because I was going to do what I wanted regardless).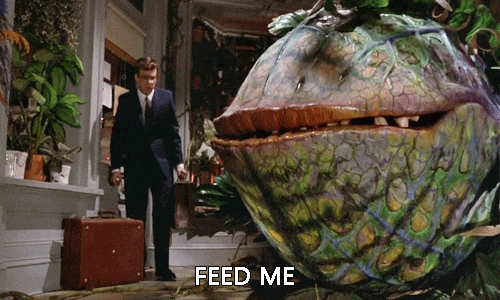 Zithromax – 500mg day 1, 250mg every day after
Prednisone -5mg twice daily (10mg daily)
Omnitrope 6IU daily (I assume for two months)
Letrozole 10mg daily for five days
Gonal F 400 IU daily
HCG/LH 20 IU daily
Cetrotide 25 daily (6)
Lupron 4mg trigger
Prometrium 200mg twice a day vaginally (400mg daily)
Progesterone 50mg IM injection daily
Estrace 2mg, twice orally (4mg daily)
Prograf (I cannot remember the dosage)
Getting Ready to Travel to CNY for My Retrieval and Transfer
Covid tested my patience to the umpteenth degree. The toilet paper fiasco of 2020 had me like "WTF is happening on earth!" There was no way I was going to wait for one second longer to do IVF with such uncertainty around elective procedures being shut down. I had planned, secured finances and time off of work for both of us and gotten passports. I had spent weeks researching protocols and clinics, crunching numbers and weighing odds. Covid happened literally as we were getting funds shifted to buy tickets to Turkey. I threw my everything into this plan, it was all I could do to keep my head above water with so much failure and pain.
I had this overwhelming urge to do this retrieval even though Covid was a pandemic at this time. A couple people close to me were urging me to wait until we knew more about the virus. I couldn't wait. They've never had two losses so close together, after trying for nearly two years, at almost 41 years old trying to have children with the person you love. My focus was tunnel vision and in the horizon was my take home baby. Nothing was going to stop me, period.
We chose the CNY clinic outside of Albany, NY, the capitol. We live in WA state so it was across the country, literally straight across! Everyone thought we were crazy as all hell because we were going to New York, suddenly, in the middle of Covid. LOL! No one ever did find out why we went (I guess it will make sense when we impregnate a gestational carrier with our child!).
So we found ourselves in New York, I was bloated and bitchy as hell. JFK was eerily empty. It was very strange. We didn't even know what would happen with traveling rules from one moment to the next. We rented a car at JFK and stayed up north right outside of Albany, NY, in a cute Airbnb apartment. We bought groceries and cooked. It was very convenient and affordable.
My last monitoring appointment showed the following:
Left Ovary: 14mm, 19mm, 15mm, 16mm, 19mm, 11mm
Right Ovary: 21mm, 19mm
Estrogen – 535
Progesterone – 2
LH – 1.63

I was very hopeful that all my 8 follicles would lead to fertilized embryos. I was too hopeful.
Retrieval Day!
My egg retrieval went smoothly. I asked the nurse to put the I.V. in the crook of my elbow instead of my hand and she jammed that sucker in no problem. I was shocked! Right before starting, the nurse asked if I was doing a frozen transfer and I said, "No, I'm doing a fresh transfer". She said "oh, your progesterone is too high for that" and I got so upset that I couldn't speak and started crying.
I was shocked, again! They knew I was there to do a fresh transfer. We took time off work, booked the apartment and rented the vehicle all under the assumption that we needed to be there for ten days for a fresh transfer. Don't misunderstand me, I am totally fine with not being able to do a fresh, but we were new at this. No one, not one time, mentioned that there was even a 1% possibility that I could be advised not to transfer! I had never even read about it. We would not have planned to do a fresh transfer if I had known of this possibility. This needs to be something that travel patients are made clearly aware of by the travel team. Have it be in paperwork! We have to work and we would not have stayed any longer than for the retrieval. That is three days on its own. I was super upset that this isn't something they tell you. If you didn't know that either, consider this a PSA.
To make matters worse, they only got seven oocytes. Out of those seven, three disintegrated and four were injected. Of the four injected, one was too immature. I started out with fourteen follicles. It dwindled down to only three embryos. I read everywhere that wiser women should trigger earlier than younger gals. It is standard practice to trigger when the largest two follicles are 18mm, meaning all other follicles would be less than 18mm at trigger.
The retrieval process was more painful than I was thinking it would be. It wasn't bad immediately after the procedure, but the bloated, gassy, period crampy feeling kicked in soon after and lasted a couple of days. I literally had to walk hunched over because it just hurt too much to stand completely straight!
When I first learned that we only had three embryos, I was heartbroken. However, wen I looked at the picture of them at three days, I immediately felt like their mom already. Mom to three little bugs! I was feeling hopeful and positive.
New York During Lock-Down
My face was bloated (probably the prednisone which can cause "moon face") and my back pain killed me, but we still saw saw awesome and beautiful sites while we were in New York. No way would we travel there and not see as much as we were legally allowed to do safely! Side-note, I got to see the infamous Naked Cowboys, lol <3
My journey just kept throwing curve-balls throughout 2020, boy oh "boy" did it ever 😉 … part four coming soon.
Thank you for being here. I would love to hear from you if you've been through something similar (or something completely different). Maybe you are also a CNY patient? Maybe you live in New York?

Can I get pregnant over 40, Conceive naturally over 40, How to get pregnant in my forties, Successful Pregnancies Over Forty, Trying to Conceive in my Forties, Trying to conceive with DOR, Low AMH, What should I do to get pregnant at 40, How to get pregnant at 42, Can I get pregnant at 43? Getting Pregnant With Advanced Maternal Age, Supplements to Increase Egg Health, Supplements to help me conceive, How To Increase Egg Health, Increase Chances of Getting Pregnant Over 40, which supplements should I take to help get pregnant, Am I too old to conceive naturally, Getting pregnant over 35, CNY Fertility, Dr. Kiltz, how long after positive opk did you ovulate,
---
This website participates in Affiliate Ads. I may get a small percentage of any purchases made from this website.