It is difficult for me when I do not live up to the standards that I set for myself. Believe me when I say that I have set very high standards for this blog and my podcast. I am also writing a personal blog (Eleven-18.com) and that is important to me. I am the type of person that needs an outlet like that to express myself in order to live my best life.
Not many people are reading Eleven-18 yet… we are talking single digits… very single. When you step back and say woah…. I spent all those hours, so many hours, and …. yikes. It can get you down, far down! I am not a celebrity and I am not a put-together-lady that has great advice all the time, but I do try and I always do the best that I can. People think "best" always means "good" and that's not true at all.
You could be doing the absolute best that you can possibly do and it takes every ounce of courage and might from you yet to others it might not look too damn good. You should still be proud of yourself because you pushed yourself harder than that person looking at you. You climbed 1,000 stairs in your day compared to 100 in their day. No two peoples hurdles are the same height… how unfair would that be for a person with really short legs!
I am proud of myself and what I have created in two months time. Regardless, I get quite down sometimes worrying whether I can make my dream of another child come true with these newest, time-eating endeavors of the heart ❤️ I have so graciously been bought a coffee and I've made about $3 off of Amazon Affiliate links. Other than that, nothing yet. I'm still okay with this situation. I'm just hoping by the end of summer I see a shift. I am giving this my everything, and I mean every word of that sentence.
Google ads has turned me down three times! They are the only company that will give you like one cent every time someone clicks on your ad, no need to purchase anything. It is for blogs with more traffic than mine, apparently. Way to rub that wound with salt! 🙂 It is just cents, though, so I don't feel like I'm missing out on anything. If at first you don't succeed, try, try again.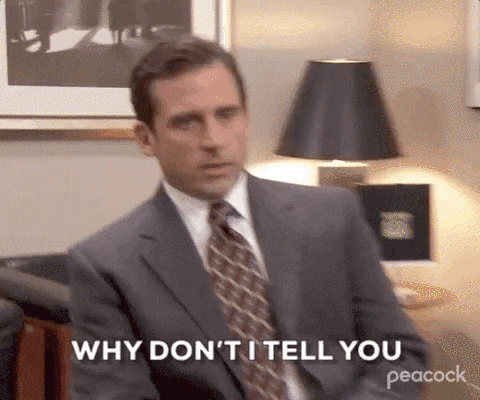 It was really difficult hitting the one year mark out from surgery. I'm still dealing with a lot of things that changed inside of my body, my mind and my heart. It was a lot to take last week. I felt emotional and vulnerable. Also last week, a few of our family members got Covid over Easter weekend. My one year-old developed 100°F fever yesterday afternoon, and he had it all through the night and all day. He tested negative for Covid yesterday and today. My husband and I also tested negative. In addition, we leave for Turkey on Tuesday so I guess you can say, "The Struggle is Real". I'm a mess… and I'm not even wearing a damn smiley suit!
Today is Wednesday and my "Wednesday Write-up" was supposed to be published. As I hurriedly tried to finish the very last parts of it, the stress broke me. My little one needed me. He was crying, I was crying. He comes first. After that, I have decided to post three write ups a month instead of one each Wednesday. Three posts on this blog, three on Eleven-18 and my weekly podcast episode is still a tremendous undertaking, but maybe one I can do! More-so, have fun doing, like I did when I began this just two months ago. I think that will allow me to breathe easier.
So I'm changing my schedule and I hope it works out well. I'll be saving the post that was to be uploaded today, Antioxidant Therapy Improves Fertility in Men of Advanced Paternal Age (35+) for my first post in May. It's a fun one! Arm yourself with some information to use during your next chit-chat with the sperm-making part of the baby-making equation! The new schedule will have uploads on the 10th, 20th and 30th of each month. The next post from No Trigger Warnings will be uploaded on May 10th, 2022.
I will not be skipping out on any podcast episodes while I'm on vacation, don't worry! Those will be uploaded each Saturday, even from Turkey! 😀
<3 BK